…the quilt or the pillow?
Usually it's the quilt, but after cutting all the pieces for my daughter's I-spy quilt, the scraps were sitting on my table, screaming for attention.
So I gave them a little Mama Love.
I used the paper bag technique and pulled the scraps out one at a time and sewed them together. With this improvisational technique, I ended up with this pillow.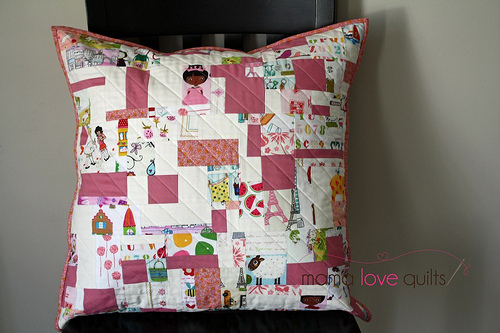 I'm loving this improv I-spy pillow! Some of the pieces are ones that didn't make the cut for the quilt for one reason or another. Maybe they weren't the right size, maybe some of the image would have been cut off, or maybe it was the wrong color. But for the pillow, anything went!
My daughter has a thing for princesses. When I discovered the girlfriends collection by Anne Kelle, I had to have it! I am putting a few of them in the quilt, but this little princess came from the stash that Donna sent me.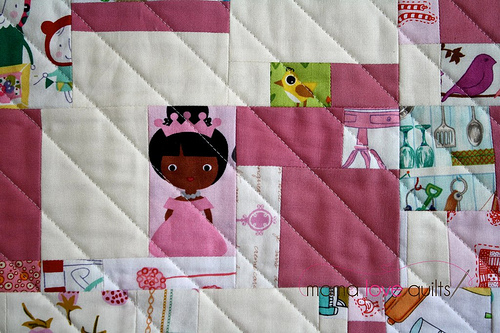 I love how many teeny details are in this pillow. Can you spy the blue car or the anchor? How about the taxicab, a tribute to my hometown, NYC?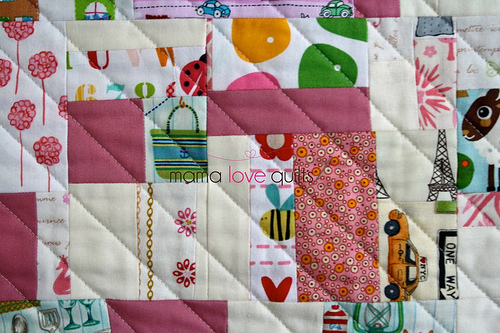 Donna also sent me this piece with the little girls. It's from one of my favorite collections, Sarah Jane's Children at Play.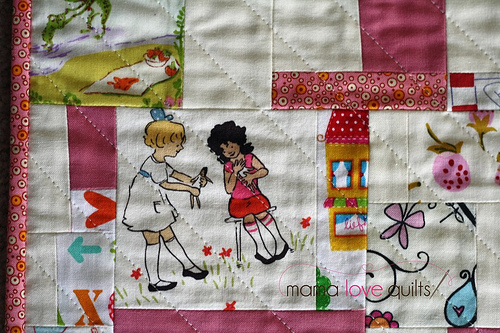 I put in a zipper in the back instead of my usual envelope backing. It was easy as a 9-patch! I may never go back to the envelope.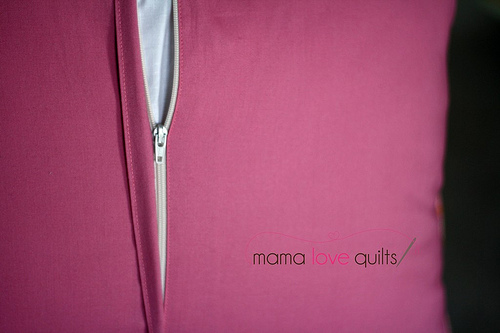 So now that the pillow is done, maybe I should finish the quilt, eh?!?
Linking up to Crazy Mom Quilts!