Oh, what a year 2013 has been!
Attending QuiltCon. Teaching modern quilting workshops. Publishing in a couple of magazines. Finishing old w.i.p.s.
Here is a look at my favorites from this year.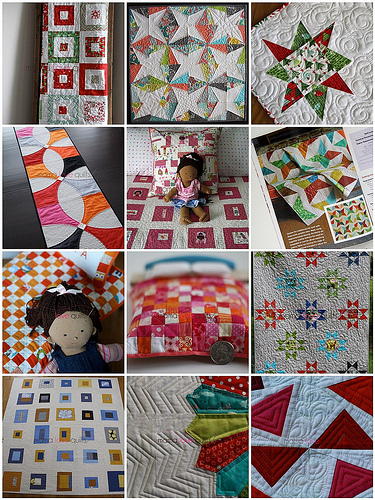 1. Christmas_log cabin_ladder, 2. Photo1, 3. Christmas Tree Quilt4, 4. Modern Patchwork Winter 2014_Table Runner, 5. Treasure Boxes_Pillow, 6. Jagged stars, 7. Emma_happy, 8. Dollhouse quilt_quarter, 9. Oink-a-Doodle-Moo!, 10. Simplicity, 11. Dresden_ripples, 12. Circle of Geese4
Thank you for traveling through 2013 with me. It has been a pleasure to share my work here and get to know folks who are as wild about fabric, sewing, and quilts as I am.
I don't know what the new year will bring, but I'm planning on lots of stitching. Won't you join me?