I have been sewing like the wind to make progress on the color wheel mini for my DQS14 partner.
I used low volume fabrics for the background to contrast with the rainbow colors in the wheel. I decided to quilt the mini on my domestic machine rather than the long arm. I find it much easier to quilt straight lines on the smaller machine. That meant pulling out the pins for basting.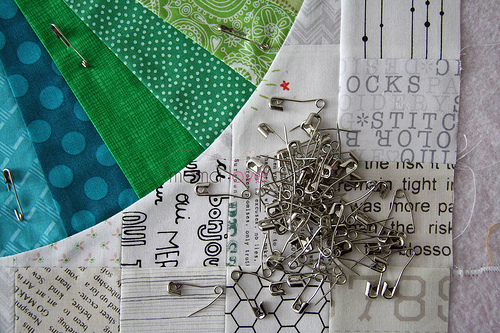 I debated on how to quilt the mini. At first I thought about doing some back-and-forth quilting, but decided to outline the spokes of the wheel instead. The outlines complement the shape and were nice, simple and easy to make.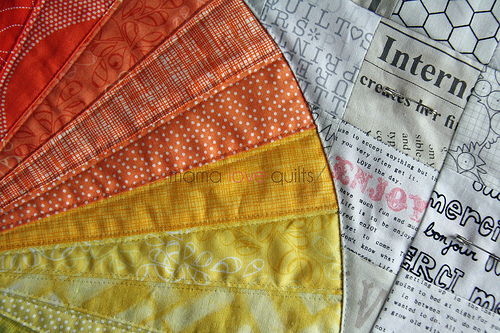 Then for the background, I went with some stippling. I used invisible thread and had the hardest time trying to avoid stitching over the lines I had already quilted. Yup, the thread really is that invisible!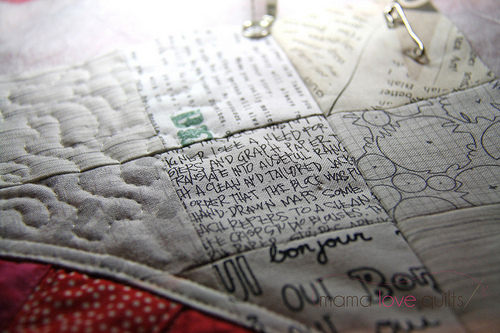 I'm so excited for my partner to receive this mini. I also plan on sending something else with the package as an extra, but am still thinking on what to include.
If you were my partner, what would you like to get as an extra, in addition to the mini?