I make some quilts, like Boxed Radiance in 3 days. But other quilts take me weeks, months, or even years to finish.
Why is that?
For one, I think it has to do with other things competing for priority. Over the 15 months it has taken me to make my Birds in the Air quilt, I've had other quilts and other responsibilities – mainly family and work – come first.
But my patient Birds finally made it to the top of the list. They did sit on the longarm for a month while I quilted in free moments here and there.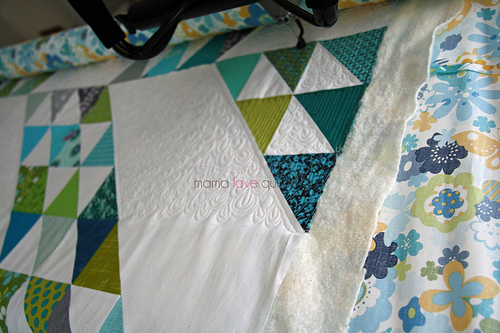 A couple of days ago, I pushed through and finished the quilting.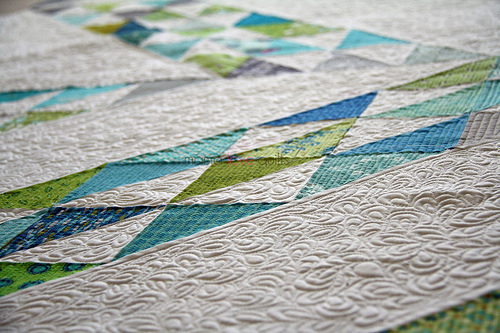 All that remains is the binding. But my poor Birds will have to wait again. Easter is coming and I've got two little girls that need new dresses.

Hopefully, it won't be another month before the binding goes on!
So what do you say? How long should it take to make a quilt?