This weekend I was on a mission: finish the Anna Maria Horner flannel quilt!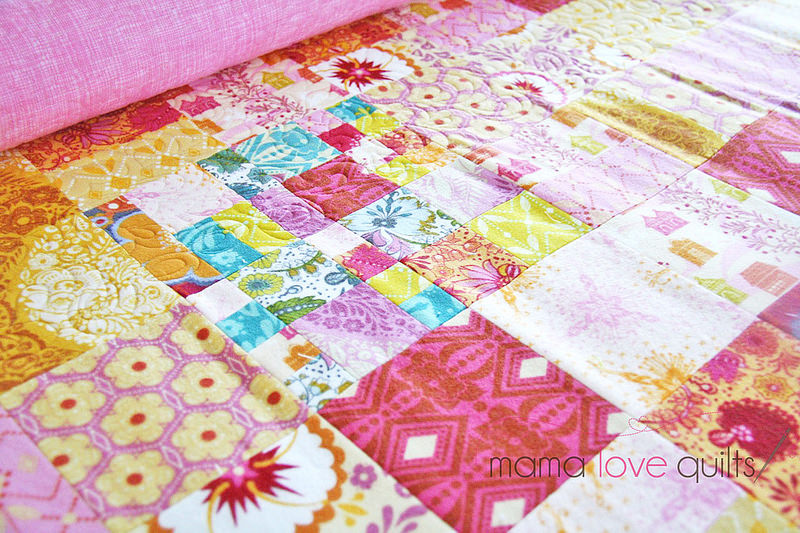 I worked on it in small chunks of time here and there and finished the quilting. I blocked and trimmed the quilt. All that's left is to bind it.
I found the perfect fabric for the binding at my LQS. It's one of the Bear Essentials from P & B Textiles. I was thinking of using a solid for the binding, but once I saw this fabric, I knew it was the one.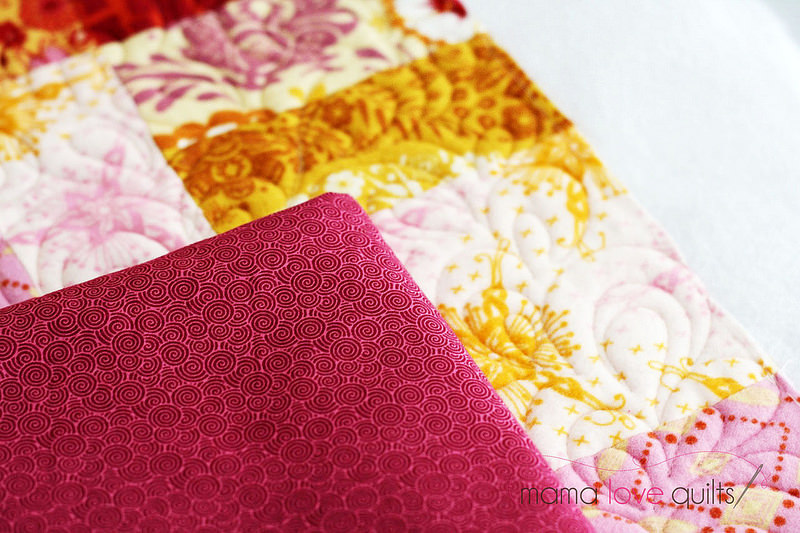 Now to wrestle this huge quilt through my machine for binding. If you're looking for me, you'll know where to find me.