This holiday I went full force with the handmade gifting.
There were the Noodlehead pouches. More on that
here
.

1. Noodlehead_Open_wide_zippered_pouch1, 2. Noodlehead_Open_wide_zippered_pouch2, 3. Noodlehead_Open_wide_zippered_pouch3
And then I made four infinity scarves. Here is one of them. I used Anna Maria Horner velveteen and voile. I learned through trial and error on the first scarf that glue basting makes these two fabrics come together easily!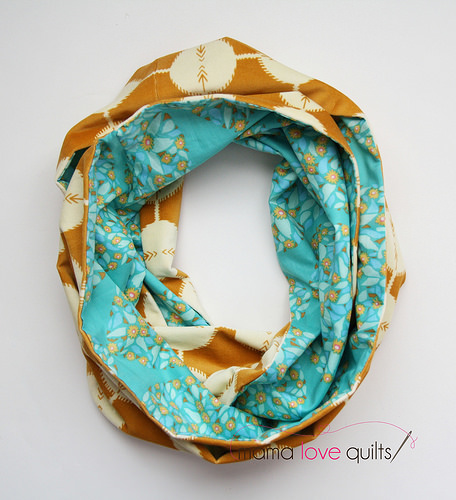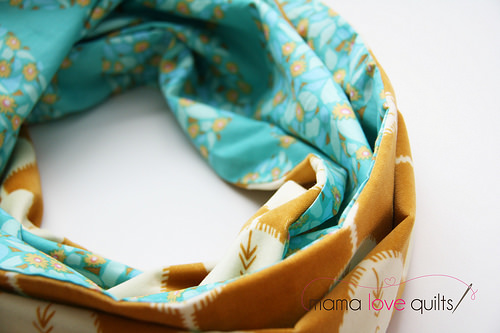 Then I made two sets of Christmas pajamas for my girls using a Hello Kitty flannel. I kept them simple leaving off the piping, pockets and monogram suggested by the pattern since I was short on time. They are a little big, but hopefully that means they will still fit next Christmas. The pajamas look so cozy. I may have to make a pair for myself with some Anna Maria Horner flannel I've been hoarding!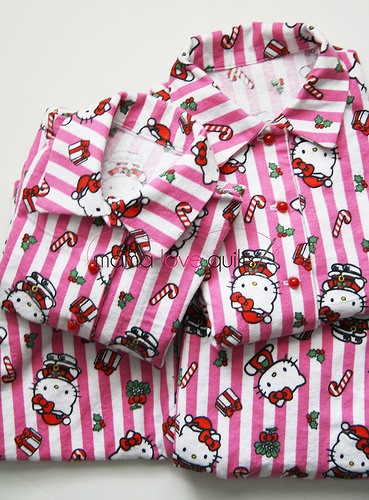 The last thing I made was this fabric journal cover. It was the quickest and easiest gift to make. It came together in less than 15 minutes. I used
a tutorial from Stitched In Color
. I did a whole cloth version using an Echino print.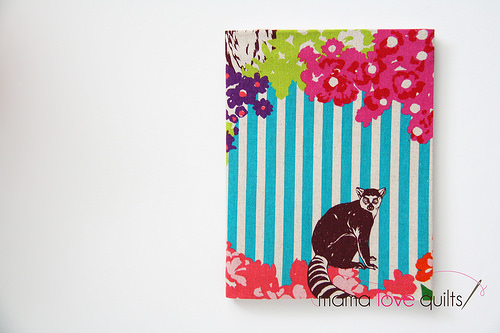 Here is the inside of the journal cover. I finished the seams with my serger.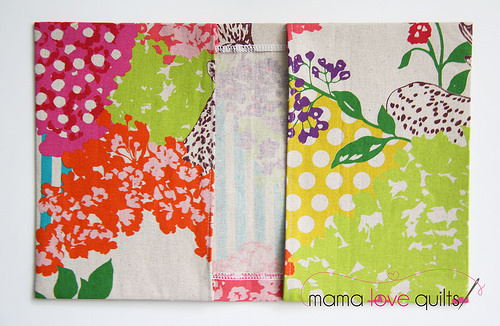 Now that my holiday stitching is done, I'm ready to get back to quilting!
Linking to Fresh Sewing Day!