Why a pencil case, of course!
Who doesn't need a pencil case to corral pens and pencils?!?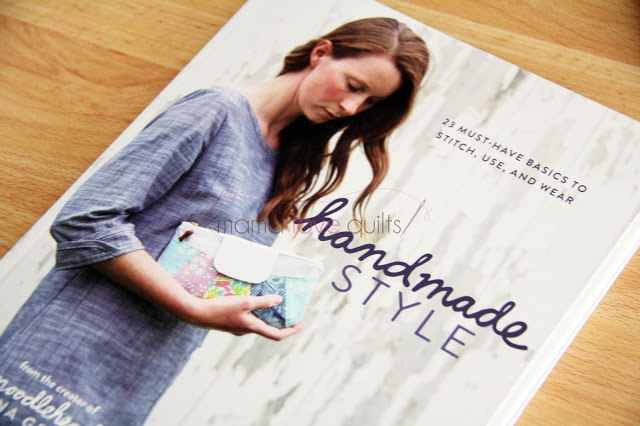 The sample in the book is made from one main fabric.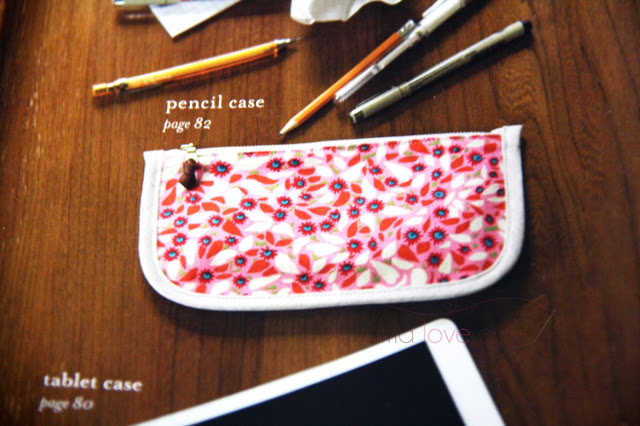 But I wanted to have some patchwork fun!
I started with a few prints and solids, along with linen for the background.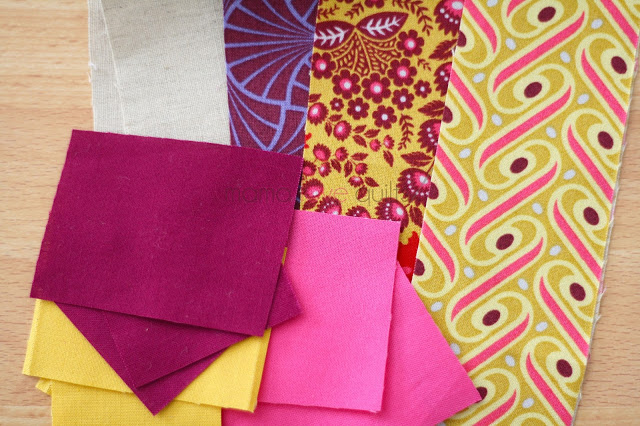 I stitched them together to make two panels…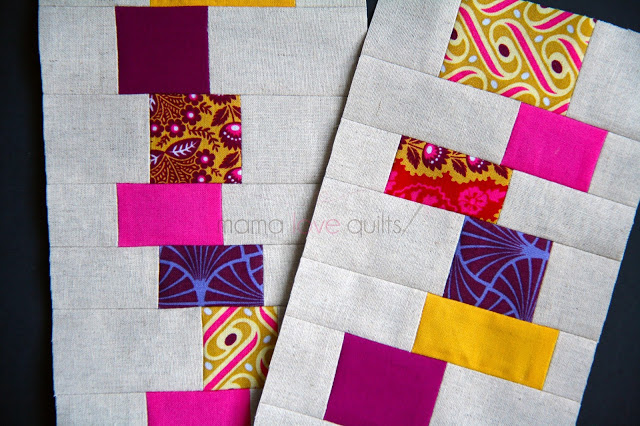 …and added some quilting for texture.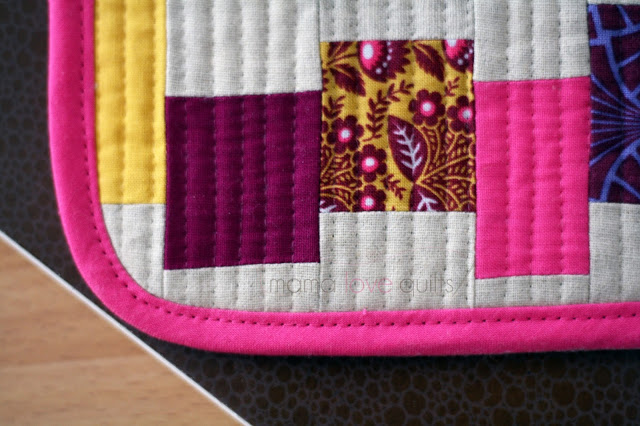 The bias binding around the edges was the most challenging part of this project for me. I had a hard time making the top stitching look neat. I ended up hand stitching it down first so that I could position the binding in place. Then I machine stitched the binding. It was a little more time consuming that way, but I'm pleased with how neat the binding turned out.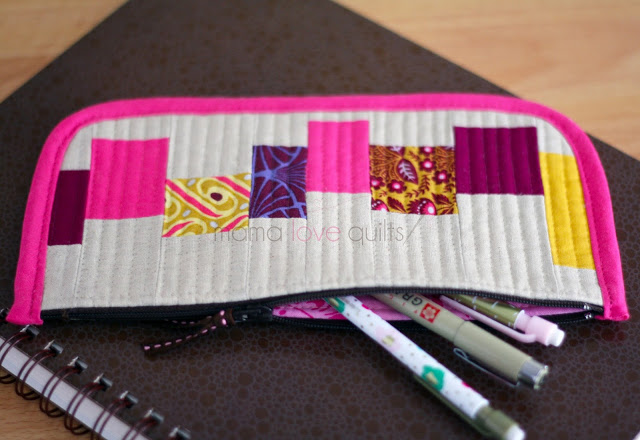 To finish off the pouch, I added a little ribbon to the zipper for a pull.