Many moons ago, a pink pouch came into my life. It was magenta and black and I loved it. It was perfect for carrying around my makeup, although a bit too short to fit my powder brush. Nevertheless, I used it until one day I looked at it, saw that it was stained and torn and decided it was time to say goodbye. But I loved the design so much that I wanted to have a new one.
The design was rectangular and boxy, unlike any pouch I had made before. I didn't have a pattern to make a pouch just like it so I took apart the old pouch and tried to figure out how to make a new one.
Dear reader, I am happy to report that I figured it out! Here's my new makeup pouch, made in an Echino print I've been hoarding for a while. And just in case you were wondering, it does feel good to work through my stash.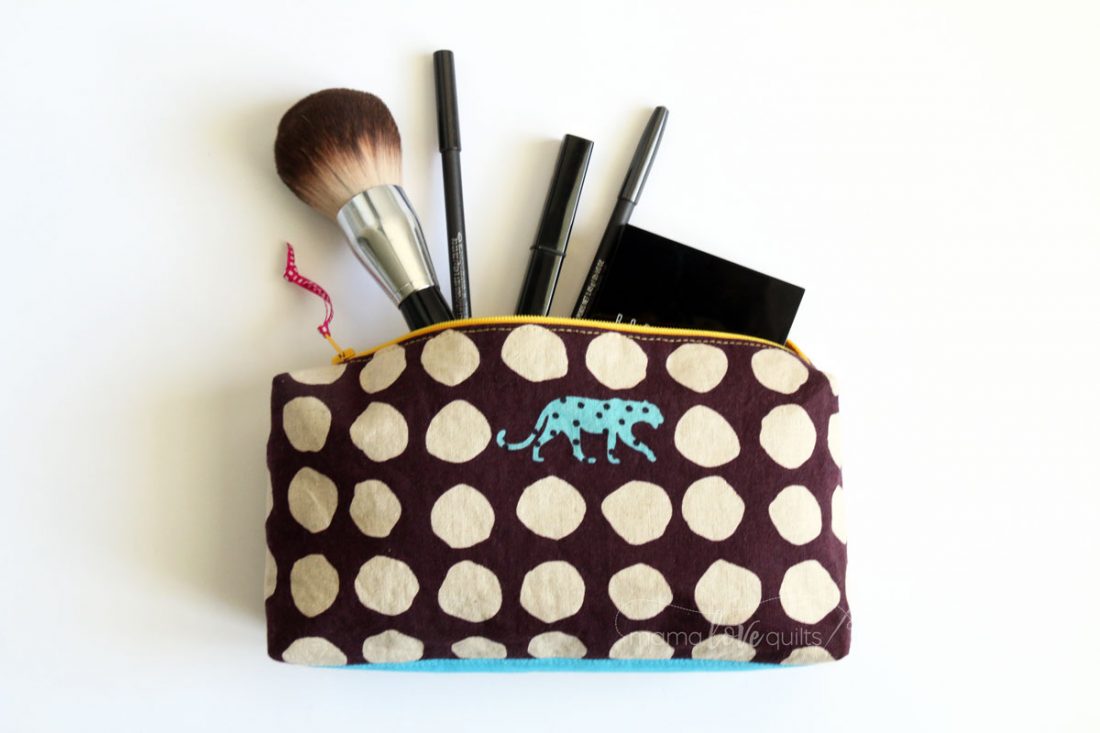 I made the pouch a little bit longer than the original pouch to accommodate my powder brush.
I added an accent piece of fabric on the bottom to coordinate with the cat on the front. My 6-year old says it's a cheetah. Cheetah? Leopard? Ocelot? I'll let you decide.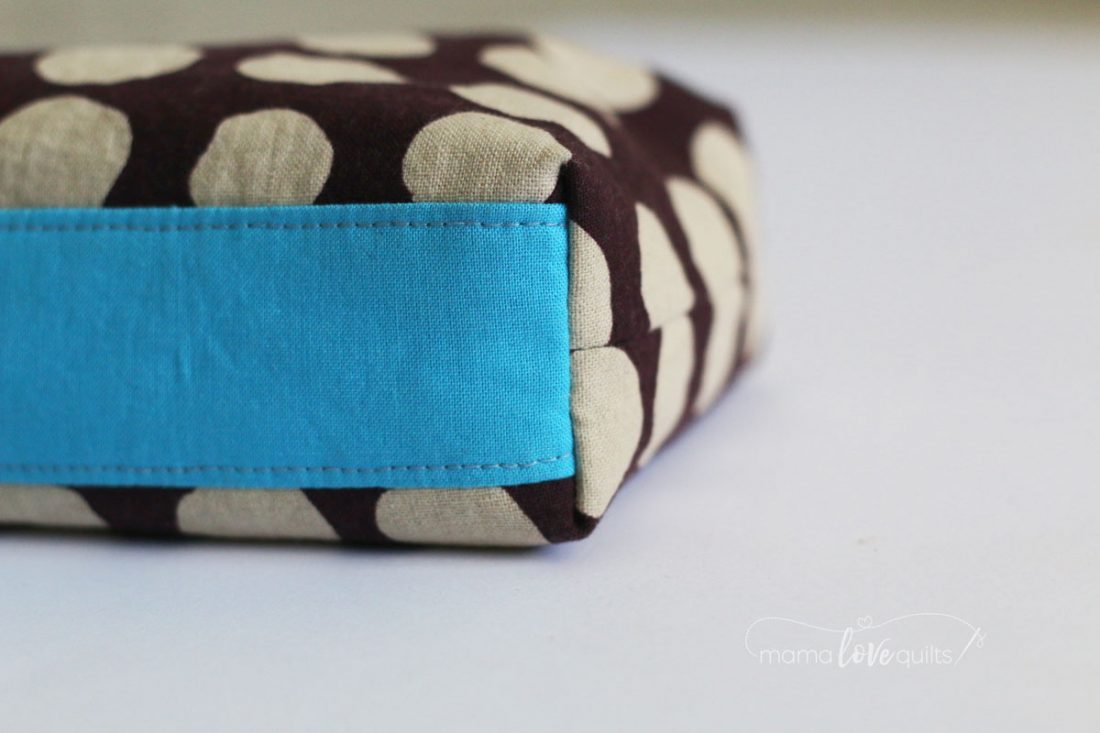 The bottom uses an interesting technique of cutting out a piece. I had to tell myself, "Be bold," as I snipped out a piece of the bottom to give it dimension. There's no turning back once you snip! Luckily, it was the right cut to make and it turned out better than I expected.
I constructed the top in a similar way as the bottom to make it straight and give the zipper a clean finish.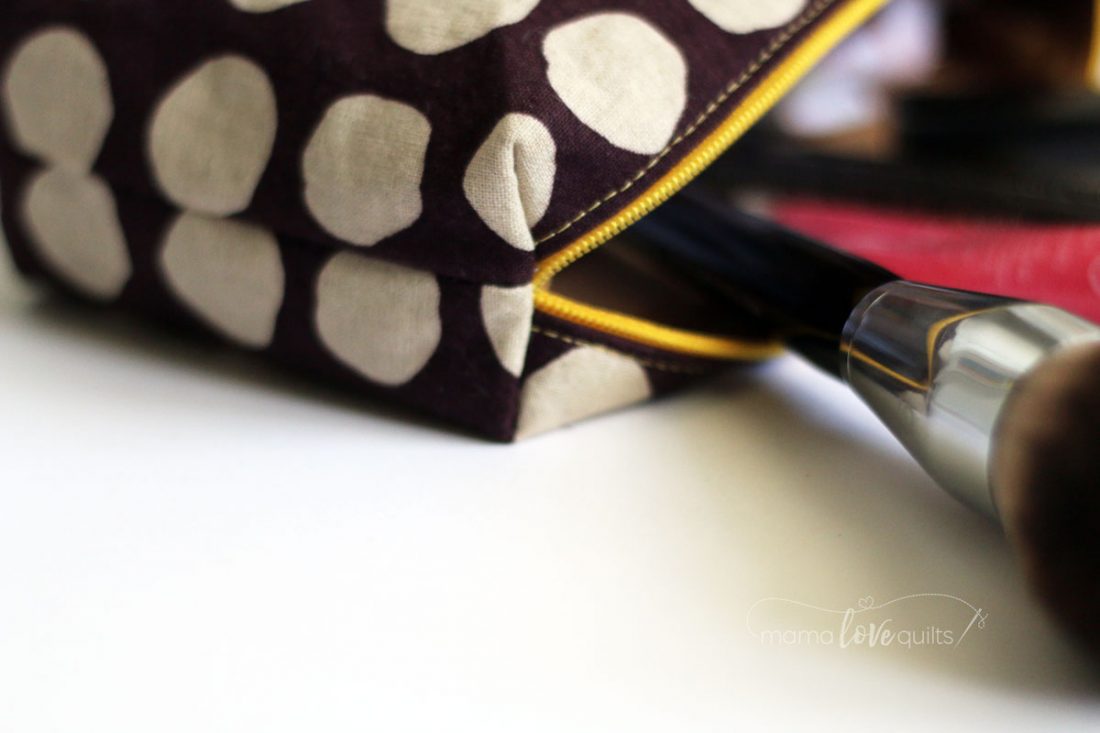 I went with a bold yellow for the zipper because, why not?!?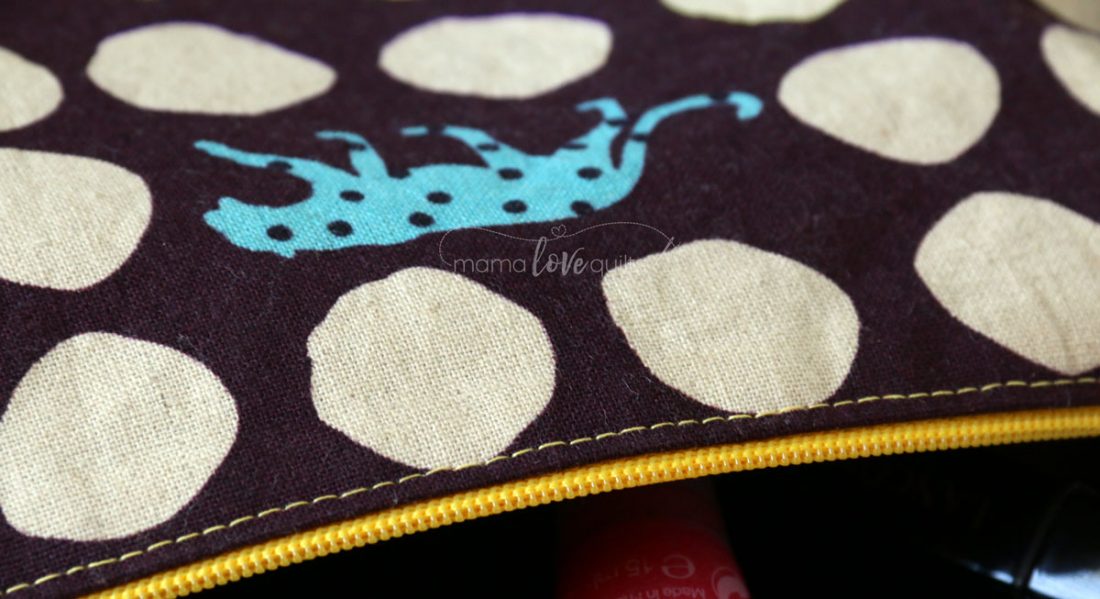 And because no project is complete until it has a little pink (or orange), I added a pink ribbon pull for the zipper.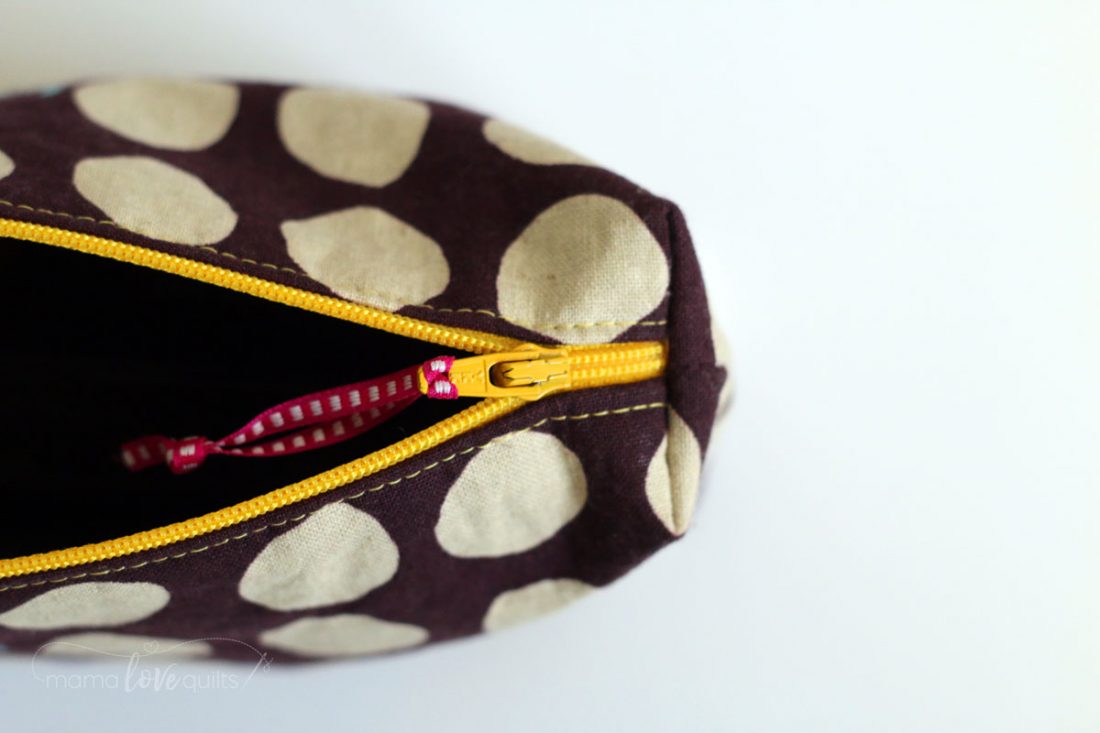 So dear reader, what do you do with a beloved worn out pouch? Rip it apart and use it as a pattern for a new one. It takes boldness, curiosity and a willingness to experiment.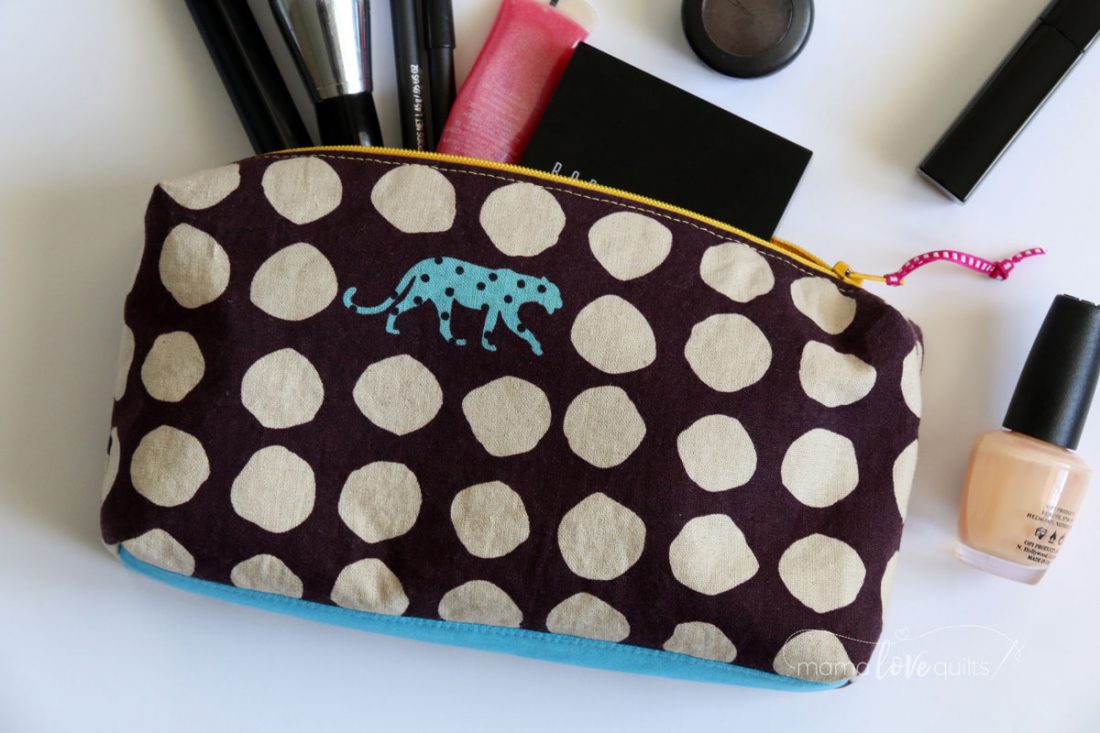 I know you can do it.

Linking up to Finish It Up Friday!