I am on a mission to dwindle the size of my w.i.p. list. Next up? A quilt I started for my little one last year.
One night as I was getting her ready for bed, she looks up at me and says, "Mommy, the blankets for nap are too small. Can I take one of the quilts?"
"Sure, sweetheart," I said, but inside I was thinking, "Oh, my goodness! She needs a new quilt!" Never mind the seven quilts folded in her drawer.
As soon as I said goodnight, I got to work cutting out a new quilt. I wanted to use a design that would be quick to stitch together. After all, my baby needed a new quilt!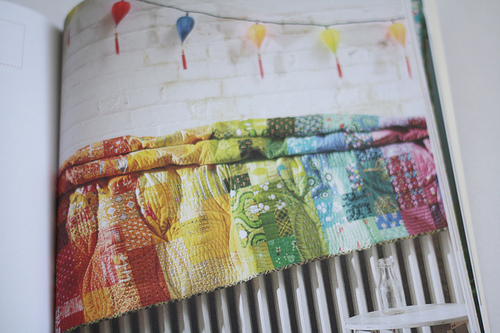 I only needed 12 blocks to make a jumbo size nap quilt. I used pink and yellow flannel scraps from my
Anna Maria Horner magic numbers quilt
, along with a few other flannels from my stash to make the top.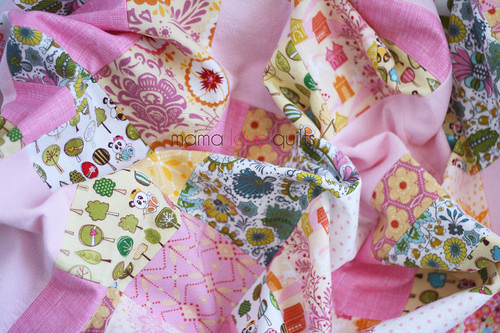 For the backing, I'm going to use this Forest Life flannel print by Michael Miller.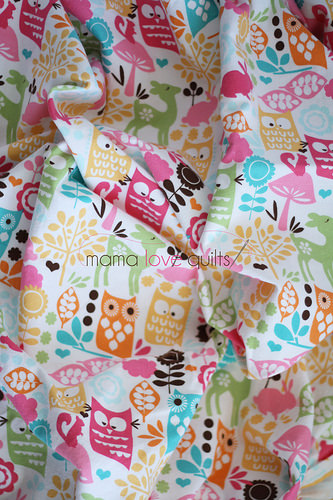 Somewhere along the way, making this quilt top dropped off the priority list, but I'm ready to put it back on. All it needs is quilting and binding. I will get it done this month. My baby girl needs an eighth quilt!