Have you ever finished a project and felt a sense of victory?
That's how I'm feeling about finishing my Carolyn Friedlander Social Tote!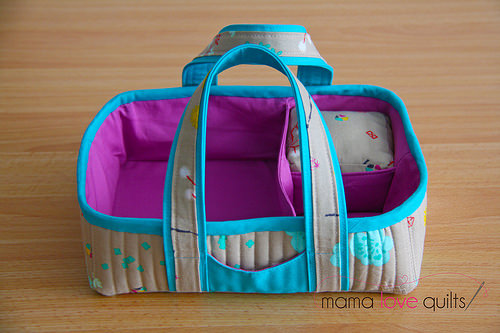 I learned a lot in the process and have a much better sense of putting together a tote like this one with different compartments. For a couple of in-process photos, see this previous post
here
.
One of my favorite things about the totes was making the handles. The instructions for making them were a new-to-me technique that made the handles come together easily with a neat finish.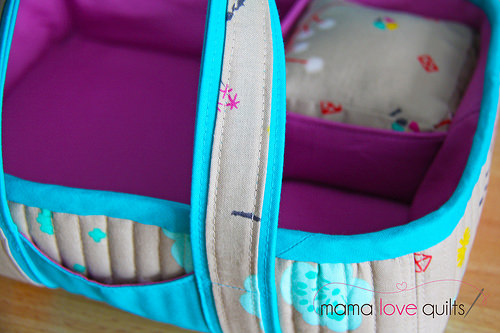 The other thing I like was the optional pincushion. It's a nice, chunky pincushion. I filled it with batting scraps to give it some puff and raw rice grains to give it some weight.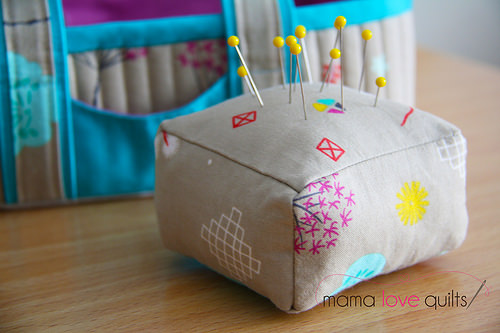 One thing I would do differently if I were to make the tote again is to adjust the size of the lining and make it a bit smaller so that it would fit more a bit more snugly inside the outer shell. I'm thinking that either making the pieces smaller or taking a larger seam allowance would work.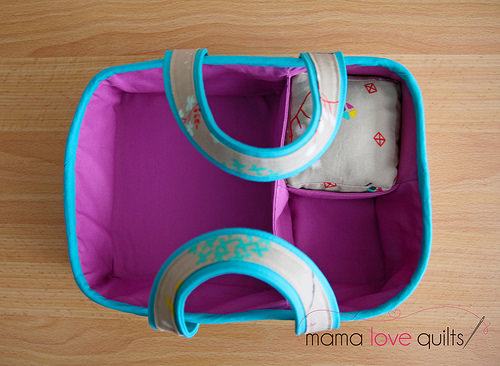 All in all, it was a great learning experience!