With Christmas next week (eek!), I'm in hustle mode to finish up a few presents. I finished this pincushion for a special sewist. The pattern is from Heidi Staples' Sew Organized for the Busy Girl. It's a great book with lots of cute projects.
The pattern in the book calls for a nine-patch in the center of the pincushion. I switched it up a bit by making a star with a cat in the center since I know the recipient is a cat lover. The pieces are tiny so I decided to paper-piece the points of the star.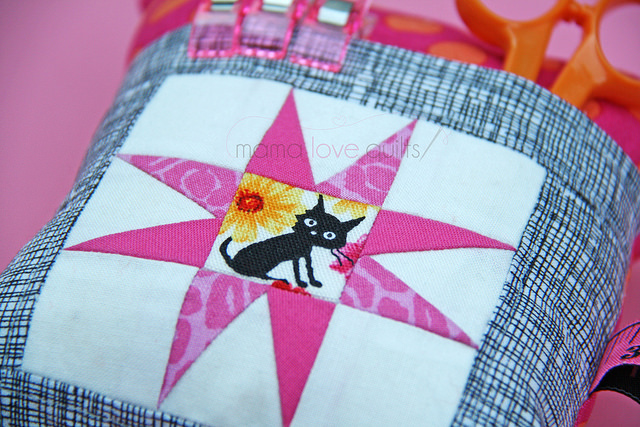 The pincushion has a little pocket to hold essentials like clips and scissors.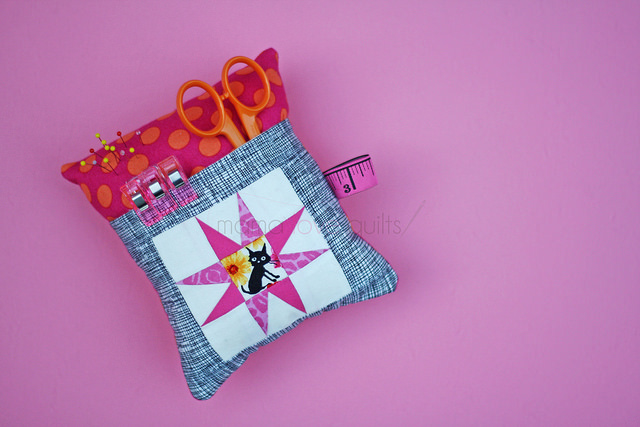 I'm happy with how the pincushion turned out and hope that the recipient is too!
Linking up to Finish It Up Friday!