I love when I can turn a mistake into something useful.
I goofed on the measurements for this little block, but I did not want to leave it an orphan.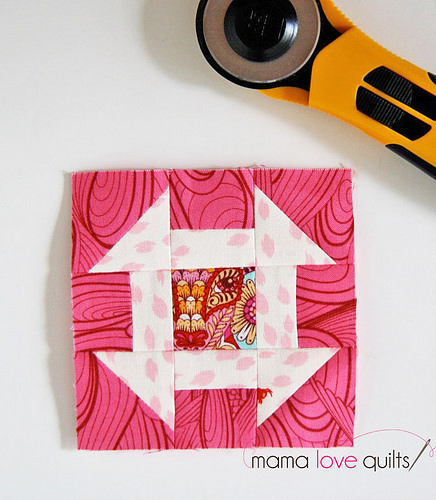 So I turned it into a pincushion.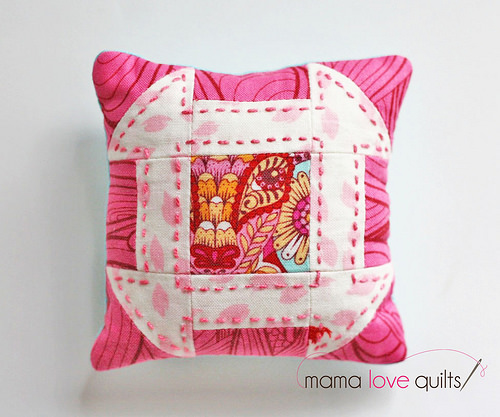 I added some hand stitching and backed it in solid aqua.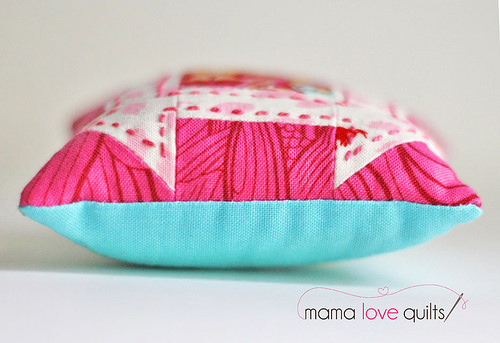 It's all ready for my partner in the IG mini quilt swap. Now to finish the quilt!
Linking to Finish It Up Friday!