I've made more progress on the sewing machine cover for my Modern She Made partner. I've got it pieced and have started the quilting. Here are a few photos of the top panel.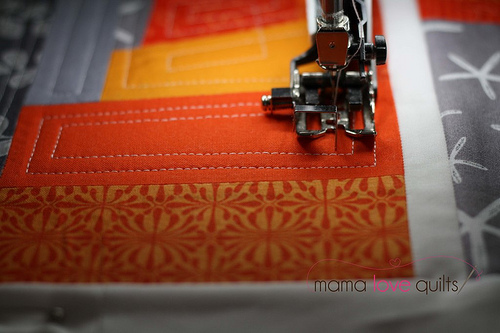 I quilted straight lines for the top in a sort of spiral design.
Luckily for me, my guild is having a sew-in on Mother's Day so I think I will drop by and sew a bit while the kiddos nap.
To all the mamas out there, I wish you a wonderful Mother's Day!