The children in this quilt are patient while I figure out how to do the quilting. I used the sample block that I made earlier to try out a design. I first outlined the inside and outside of the star and then added some stippling to the fussy cut square.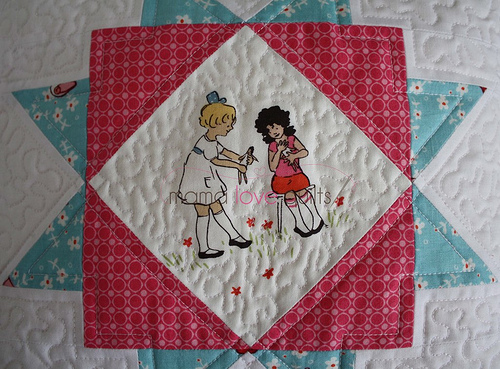 I stippled around the image of the girls. I love how the stippling flattens the quilt so that the images of the girls puff up a bit.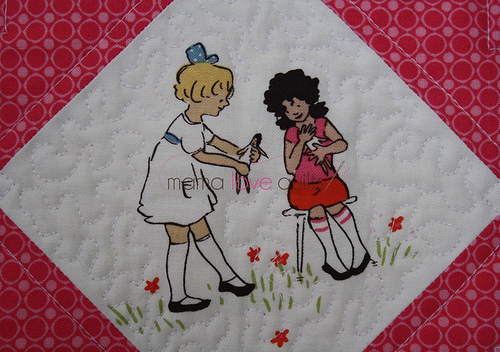 I also stippled around the star. The texture of the stippling is wonderful and comes together quickly, but I miss my straight lines! The challenge is figuring out how to add straight lines to the background without adding a million stops and starts, which would mean a million threads to bury! If you have any ideas, please share.
After finishing the quilting, I added an envelope backing to the block, stuffed in a pillow form and viola! I made a pillow!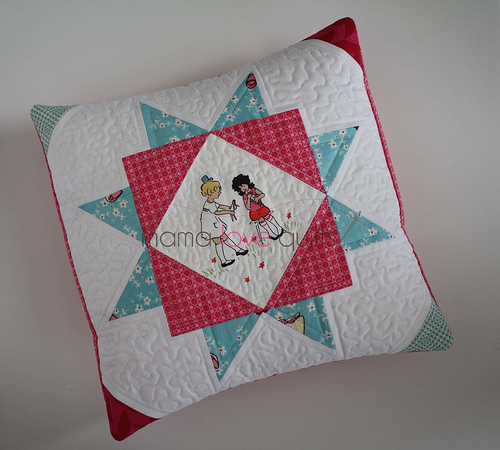 Now, as soon as I figure out the straight lines dilemma, I can get stitching!
If you are in the U.S. celebrating Independence Day, I hope you are having a wonderful 4th!