Things have slowed down enough for me to change the backing for my Children at Play quilt, which meant I could put my sandwich together and start basting.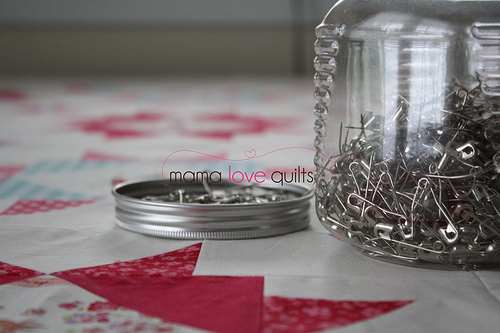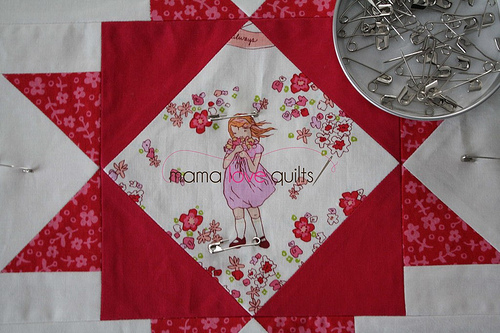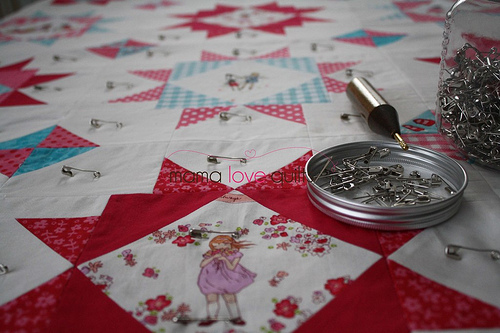 I'm still thinking about how I want to quilt this one. You all know I love my straight lines! There will definitely be some of those. I just need to figure out how I want to incorporate them into the design.
I may add a bit of stippling to the fussy cut squares. And then there are the borders – those open spaces of quilting potential – I'm still deciding what to do with them. We'll see…
Half the fun is figuring these things out!