This girl is waiting patiently as I take care of some other things in my life.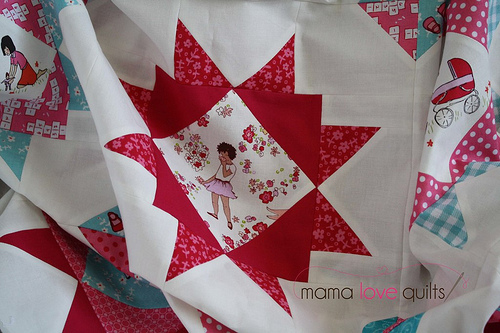 I've got the top done and I pieced the backing, although I'm not crazy about the backing and am deliberating on whether or not to change it. I'm tempted to leave it as is, but then again, I'd hate to look back on it when it's done and wish I had changed it. The problem is that I need to buy more fabric, which would mean a trip to my LQS, spending time that I can't spare right now.
But, as soon as things quiet down around here, I'll have some time to get the extra fabric and then have a basting party with the Children at Play.
Hopefully, I won't have to keep this girl and the other girls waiting much longer.