Picture this:
It's 12:14 a.m. and I'm working under a deadline to get a quilt done.
I'm tired and I begin to have fantasies about owning a longarm machine. They go something like this:
If I had a longarm machine…
I'd have finished this quilt two days ago.
I'd be asleep now.
I'd get so many more quilts done.
I'd be one Super Quilting Mama!
And then reality sets in – sigh – and I keep plugging away with my little machine.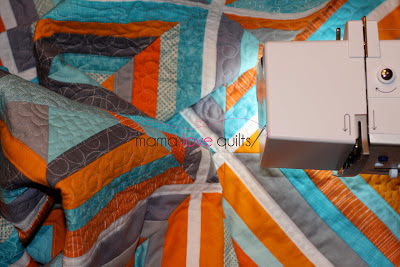 What about you?
Do you ever wish for a longarm machine? If so, what do you think life would be like with a longarm machine?
Or if you already have one, is life really better with a longarm?