Thanks to everyone who chimed in about life with a longarm machine. I was glad to see that I wasn't alone in fantasizing about having one. Like most of you, budget and space are my main concerns. It boggles my mind to think of the machine costing as much as a car. And since my sewing studio doubles as a guest room, we'd have to find another place to put grandma when she comes to visit.
In the meantime, I'm stitching up another string quilt. This one will be a sample for a class I'll be teaching at
Thimble Pleasures
in January. I'm really excited about teaching this class! I'll share more on this later…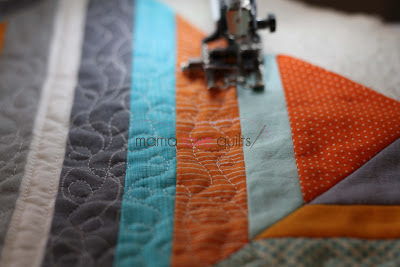 Here's a sneak peek.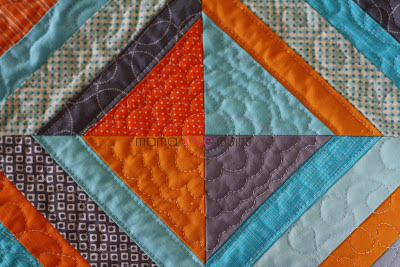 More to come soon…