If you're stopping by Mama Love Quilts for the first time, welcome!
I'm Nicole, the Mama behind Mama Love Quilts! I love to make modern quilts and other home decor items using improvisational and traditional techniques. Check out this mosaic for what I've been stitching lately.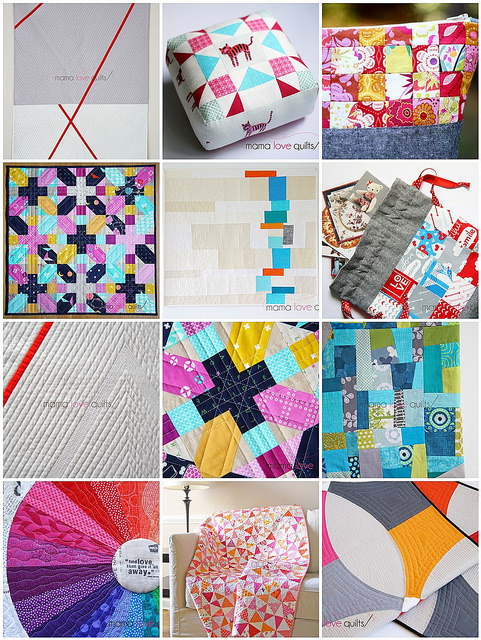 1. Red X Modern Quilt, 2. Cotton and Steel Tiger Pincushion, 3. Mama Love Quilts_Patchwork Pouch Closeup, 4. Cotton and Steel Japanese X and + mini quilt, 5. Stacked Quilt, 6. Storytelling drawstring bag_photos, 7. Matchstick quilting2, 8. Cotton and Steel Japanese X and + mini quilt_DETAIL, 9. Improv Wonky Star Quilt_Patchwork, 10. The Motley Wheel_Detail, 11. Kaleidoscope Quilt, 12. Modern Petals
The Giveaway
Sew Lux Fabrics is generously sponsoring a giveaway of a $25 gift certificate to one lucky reader. Sew Lux Fabrics is an online store based in North Carolina and run by a mother-daughter duo. I have always had a great shopping experience with them. Their customer service is excellent, they have a great selection of modern fabrics, and their deals are superb! By the way, they are having a Stocking Stuffer sale this week that you might want to check out.
One lucky reader will have $25 to do a bit of holiday shopping!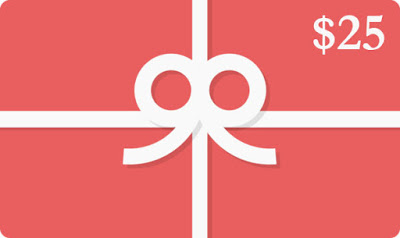 You've got four (4) chances to win:
1. Leave a comment answering this question: What is one quilting or sewing technique you'd like to learn in the New Year? (one entry)
2. Follow my blog (via Bloglovin, Google Friend Connect, email, RSS, etc.) and let me know in a comment. If you're already a follower, leave me a comment letting me know (one entry).
3. Follow me on Instagram (@mamalovequilts) and leave me a comment letting me know. If you already follow me on Instagram, leave a comment letting me know (one entry).
The giveaway will stay open until Sunday, 12/13 at 8 p.m. EDT.
I'll let Random.org pick the winner. If you are a no-reply blogger, please leave your email address in your comment so that I can contact you if you win. If Random.org selects a winner that does not have an email address available, I will use Random.org to select a new winner. If you are not sure whether or not you are a no-reply blogger, check out this
post
by Adrianne at
On the Windy Side
to find out.
The giveaway is open to everyone everywhere.
While I will be unable to reply to comments, please know that I read each comment and appreciate the time you took to enter the giveaway.
Good luck!
The giveaway is closed.