It's that time of year again: Sew Mama Sew Giveaway Day!

If you're stopping by Mama Love Quilts for the first time, welcome!
I'm Nicole, the Mama behind Mama Love Quilts! I love to make modern quilts and other home decor items using improvisational and traditional techniques. Check out this mosaic to see what I've been stitching lately.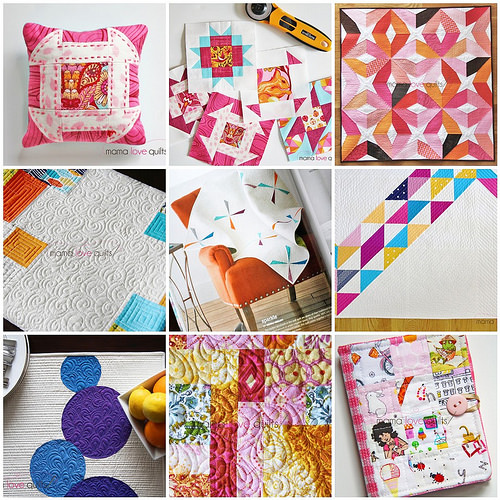 1. Churn Dash Pincushion, 2. IG Mini Quilt Swap_5 blocks, 3. Sunset_Modern Patchwork Summer 2014, 4. Playing cards quilt_folded, 5. Sparkle_Modern Patchwork Summer 2014_2, 6. RJR Blog Hop_Closeup1, 7. Connect the Dots Table Runner_Closeup2, 8. Anna Maria Horner Flannel_Close Up, 9. Needlebook
The Giveaway
This year's giveaway is being sponsored by RJR Fabrics. They are giving away this bundle of 12 fat quarters from the Basically Patrick collection. Basically Patrick is a great set of blenders that will be a nice addition to any stash.
One lucky winner will receive this rainbow bundle, hand picked by moi!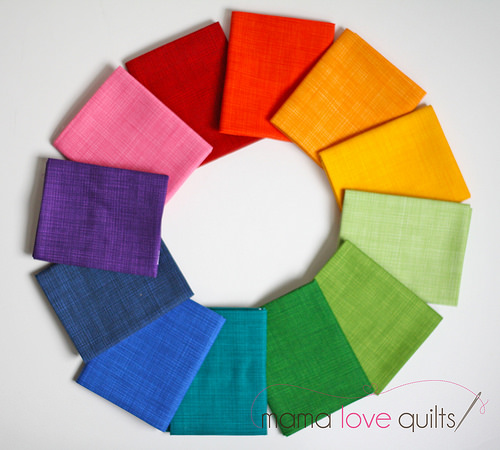 You've got four (4) chances to win:
1. Leave a comment answering this question: Who or what is your greatest quilting or sewing inspiration and why? (one entry)
2. Follow my blog (via Bloglovin, Google Friend Connect, email, RSS, etc.) and let me know in a comment. If you're already a follower, leave me a comment letting me know (one entry).
3. Follow me on Instagram (@mamalovequilts) and leave me a comment letting me know. If you already follow me on Instagram, leave a comment letting me know (one entry).
The giveaway will stay open until December 12th at 8 p.m. EST.
I'll let Random.org pick the winner. If you are a no-reply blogger, please leave your email address in your comment so that I can contact you if you win. If Random.org selects a winner that does not have an email address available, I will use Random.org to select a new winner. If you are not sure whether or not you are a no-reply blogger, check out this
post
by Adrianne at
On the Windy Side
to find out.
The giveaway is open to folks in the U.S. and Canada.