One of the things I love doing is seeing how different types of fabrics play together. I took some of my Liberty of London scraps out of the vault to see how they would work with some of my denim scraps.
Liberty of London fabrics are fine woven cotton fabrics. How would these lightweight fabrics play with the heavier denim?
Dear reader, I'm happy to report that the Liberty and denim got along nicely.
The key to getting them to work together was the interfacing I added to the Liberty of London. After stitching together the Liberty pieces, I added interfacing to the panels, but not the denim.
The result was a pair of stable panels ready to become a pouch.
Related: Threads article on combining fabrics of different weights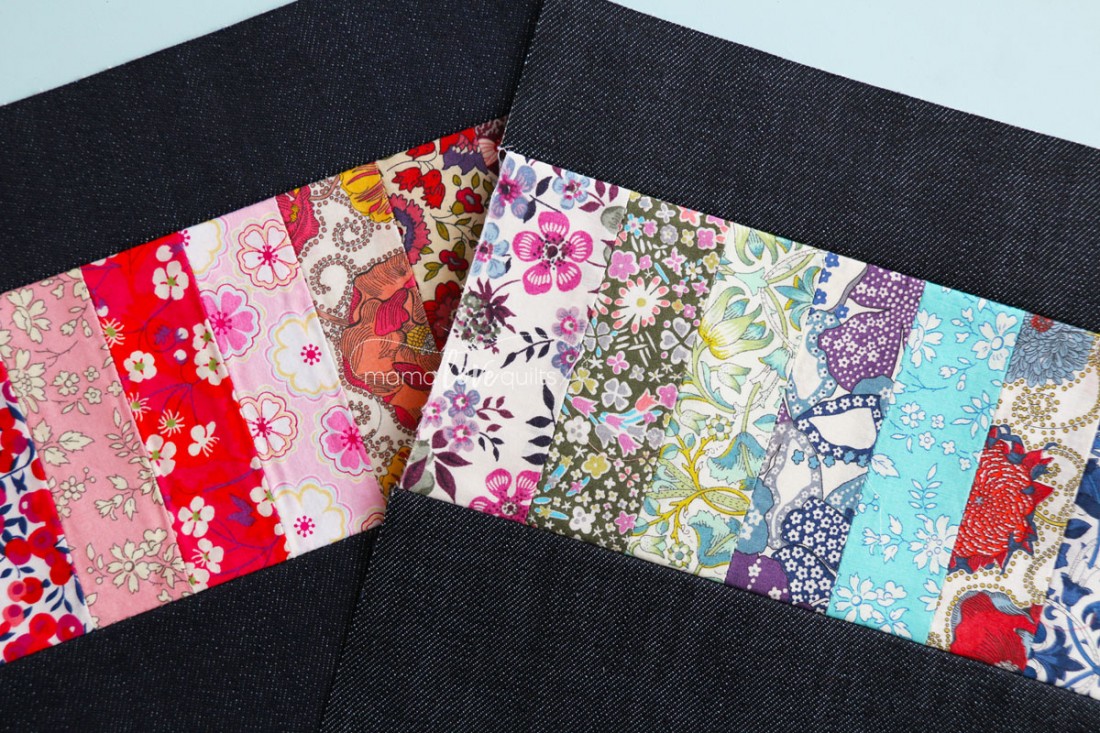 I also added some denim in between the lining and exterior panels to give the pouch even more stability.
Related: An Easy, Practical and Quick Gift to Stitch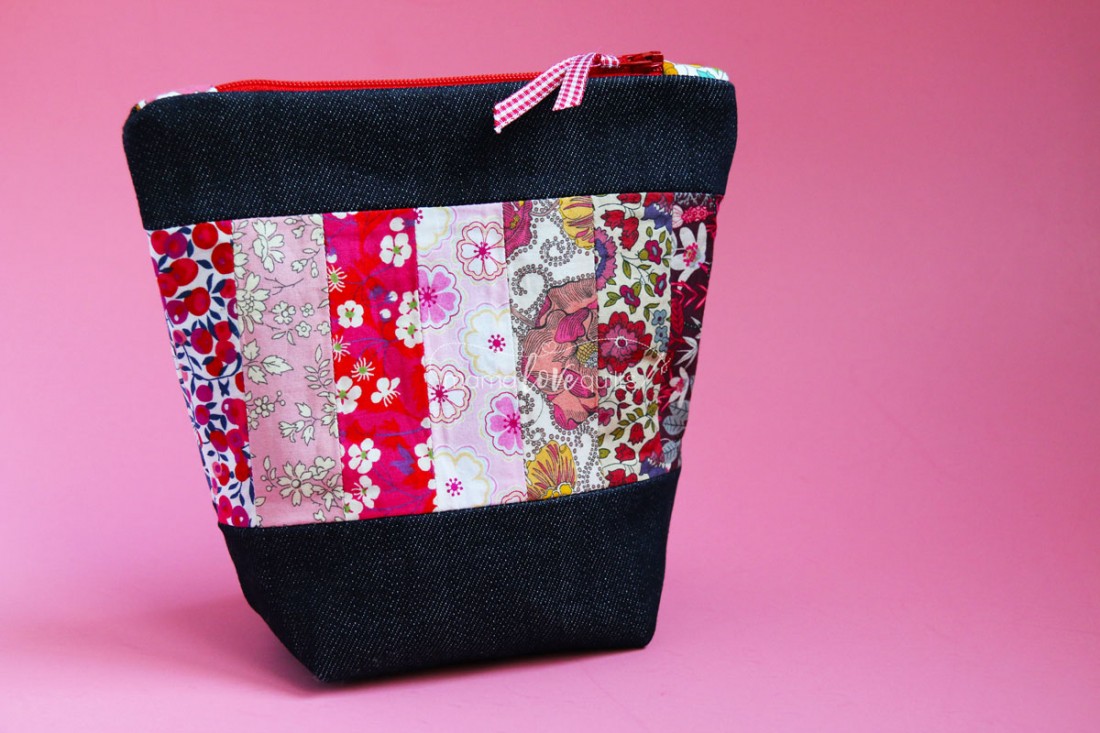 Here is a view of the other side of the pouch.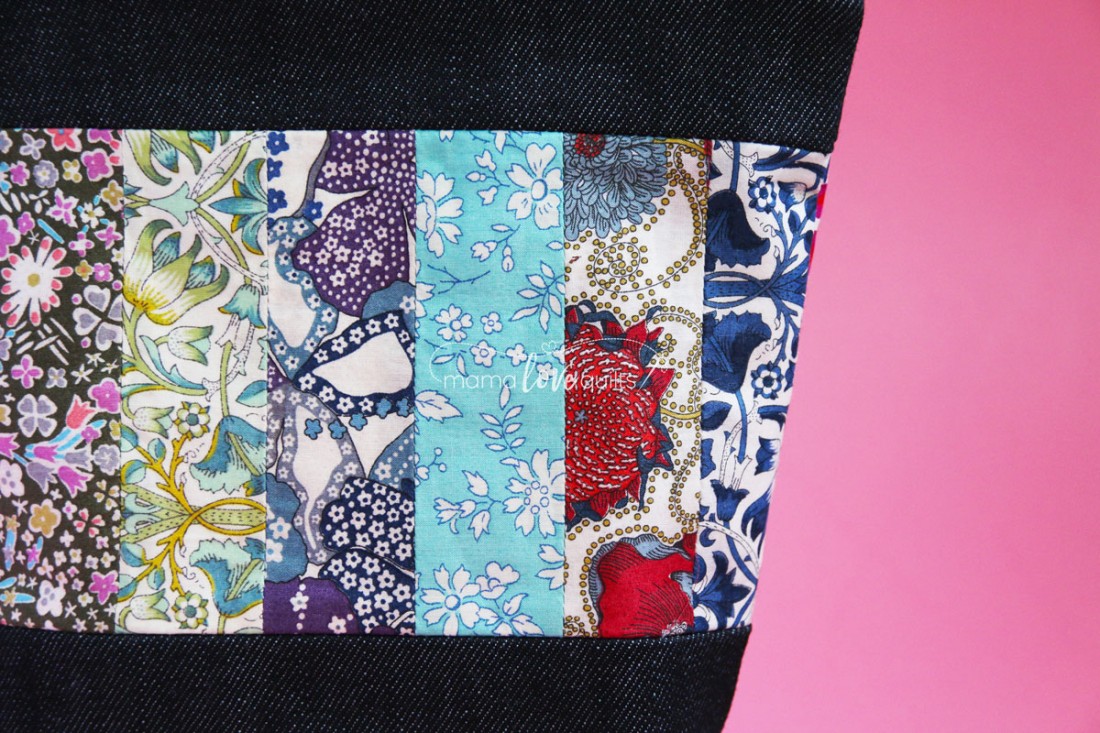 With such vibrant fabrics on the exterior of the pouch, I wanted the lining to be a little simpler. I opted for tiny red polka dots inside.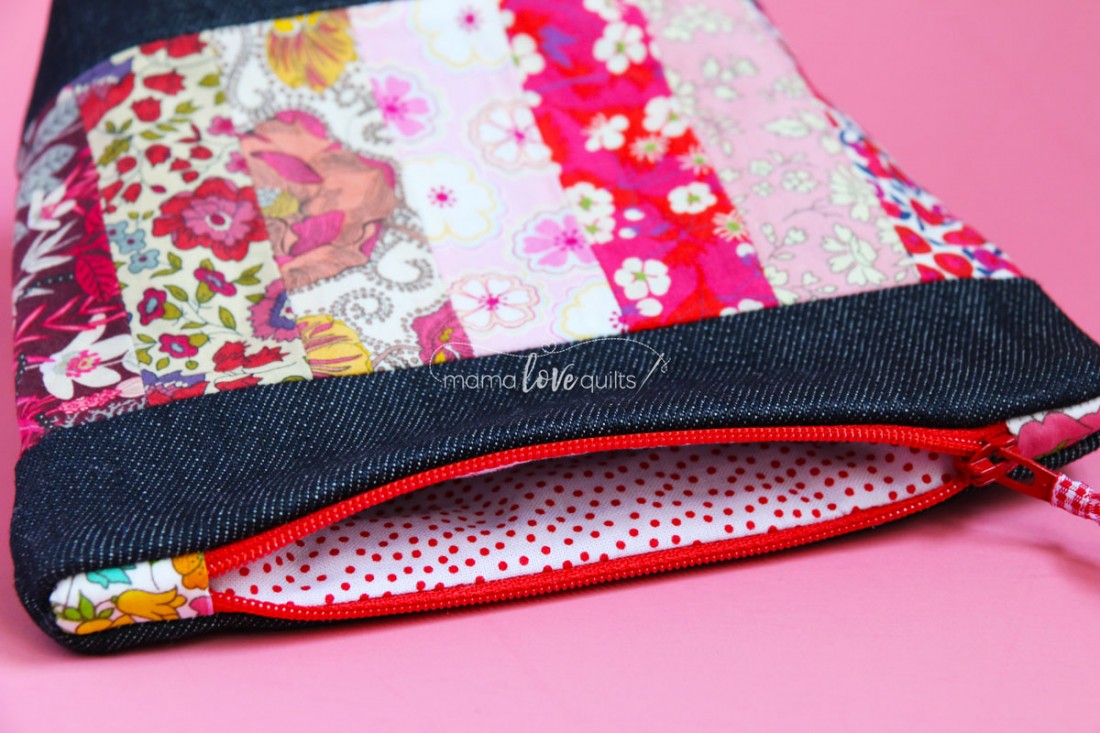 I fussy cut a flower for the zipper tab and added a gingham ribbon for the zipper pull.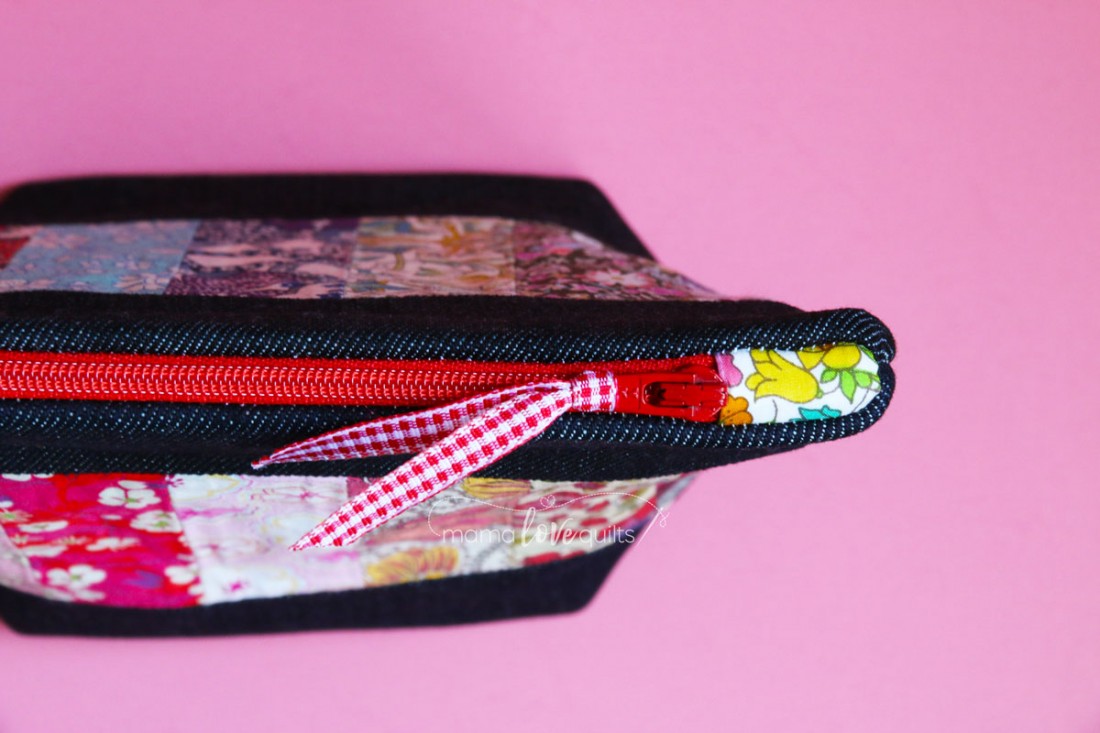 I sent this pouch to a friend as a gift. It was the perfect size to hold a little gold box of chocolate truffles.
On other news, I am happy to announce that one lucky reader will be getting an envelope stuffed with denim scraps.
Related: Would you like to win free denim fabric?
Random.org picked Marla as the lucky reader! Marla writes:
"I have been collecting jeans that my kids are throwing out to make a cover for a leaky down comforter. I want to use the stained glass pattern. I'm hoping mine will look as good as the one I found on  I Quilt for Fun's blog."
Please join me in congratulating Marla!