Today, I'd like to introduce you to Diamond Drop – a quilt I made for Love Patchwork & Quilting magazine, Issue 39.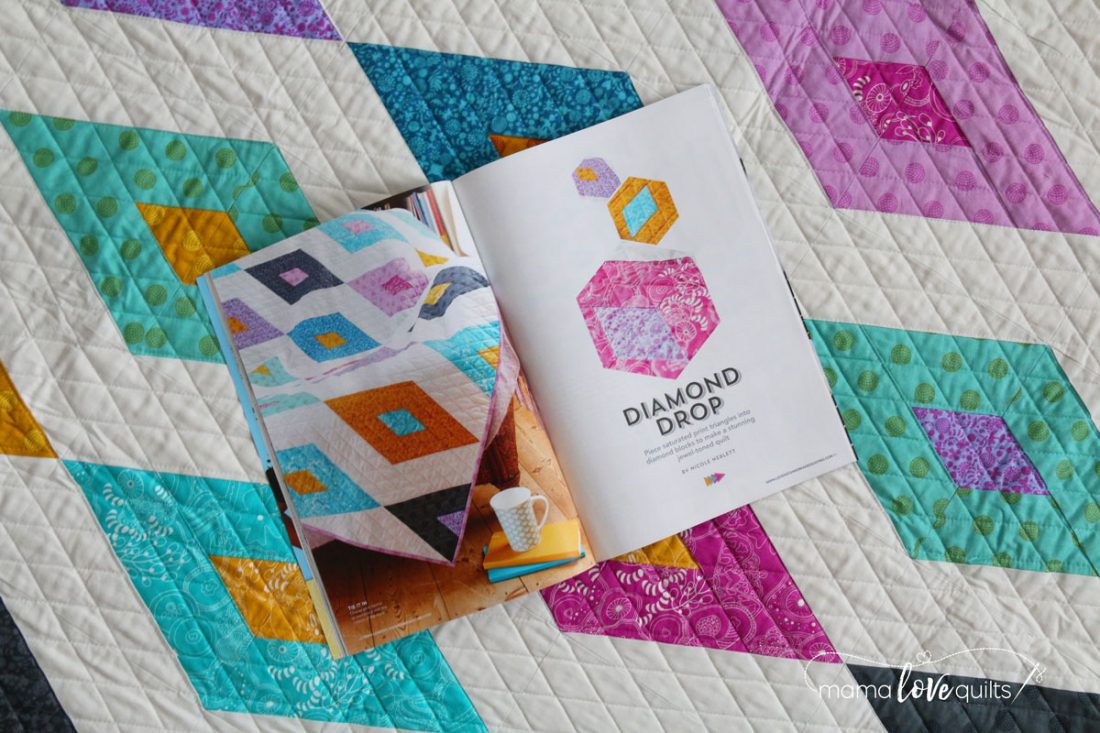 Diamond Drop is a lap-sized quilt made using paper piecing techniques, which makes it easy to get perfect diamonds without having to worry about cutting the pieces at different angles. I made Diamond Drop using purples, teals, and mustard yellows from the Sunprint 2016 collection by Alison Glass.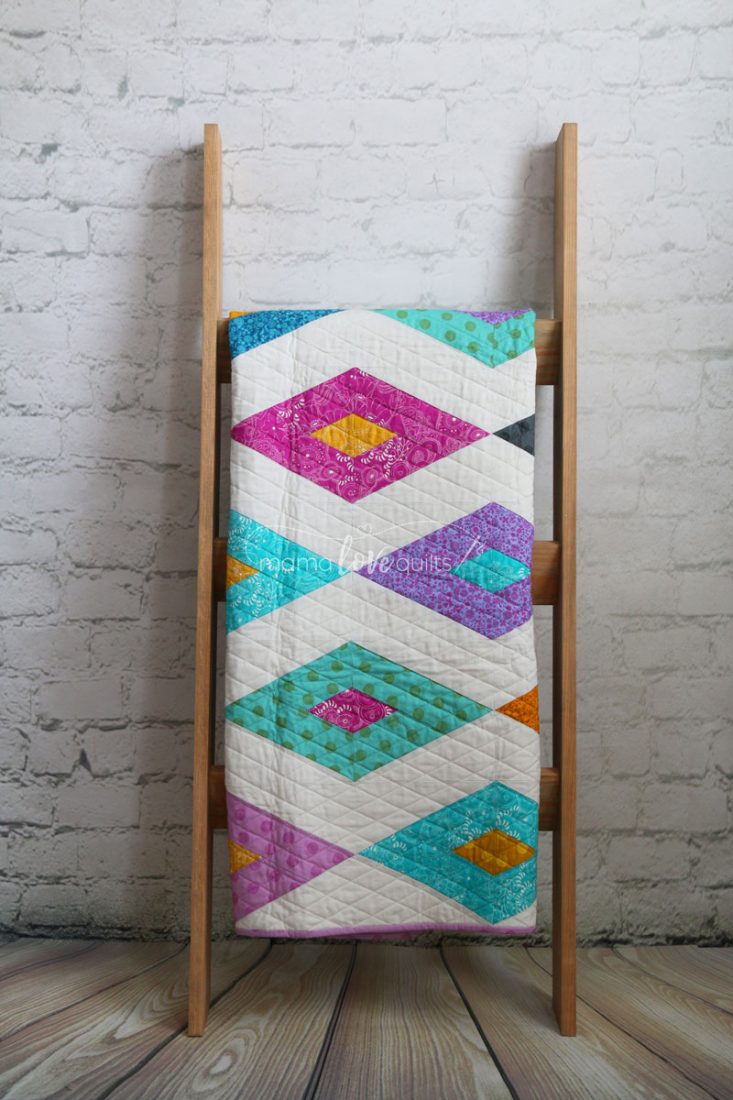 I debated a lot on the quilting. I considered doing different quilting designs in the background, diamonds and inside the diamonds. In the end, simplicity won out and I finished the quilt with an overall diagonal grid on the same angle as the diamonds.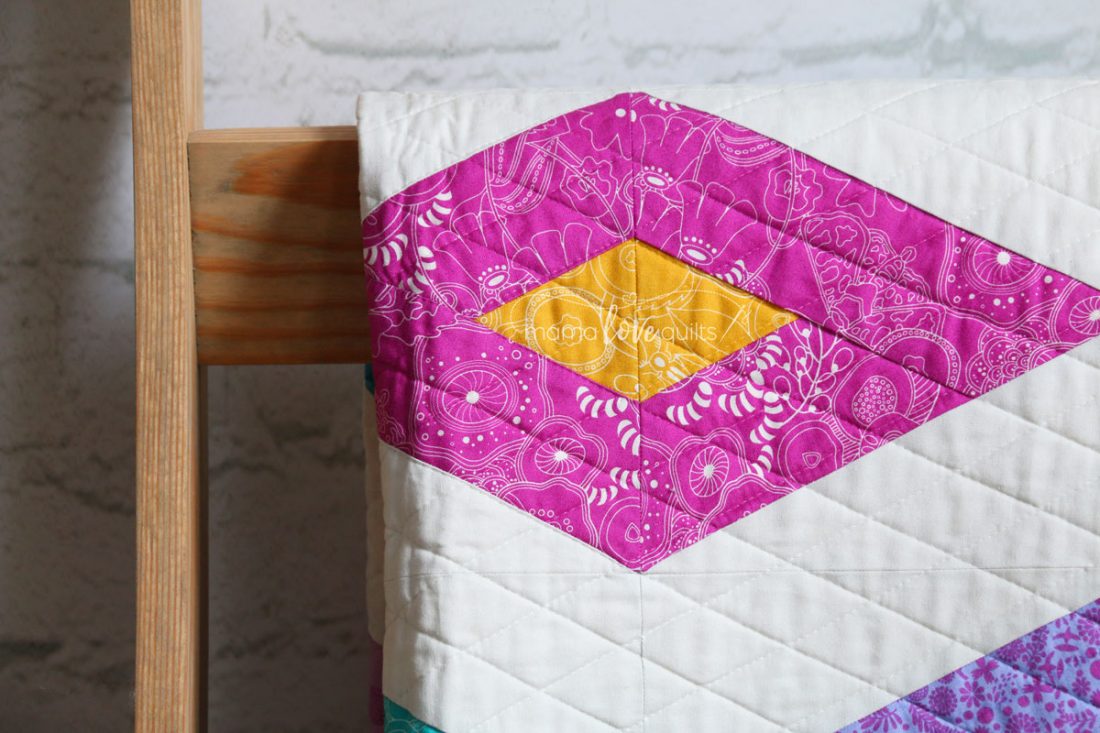 Diamond Drop is back from the magazine and settling nicely into her forever home.