Thank you to everyone for your encouragement about "Bird Park."
I started quilting it last night and have made some progress. I got the center quilted with curls and loops.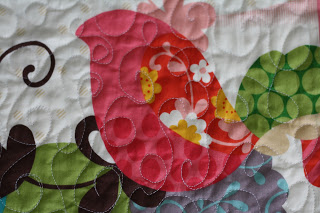 And I'm working on straight lines for the borders and flying geese.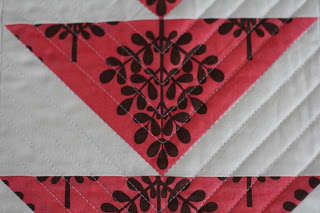 It's coming along! I can't wait to get this one done so I can start attacking my scraps.