I'm slowly making progress on "Bird Park." I've got the top pieced and basted.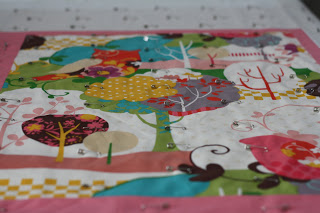 I plan to do some free motion quilting in the middle and so have been practicing loops and curls with a little sandwich.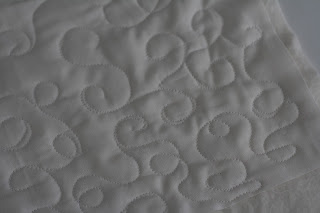 I must admit that I'm not super excited about this one. But I read some good advice somewhere: "Finish the piece." And that's exactly what I plan on doing.