For all of you who predicted that I'd love "Bird Park" again, you were right!
It's the straight lines that does it for me. I love curls and loops as much as the next quilter, but when straight lines come together to form all sorts of geometric shapes, my heart does a little pitter-patter.
I took an improv approach to the quilting. I didn't have a plan when I started. I knew that I wanted to highlight the flying geese so I started there and marked as I went along. Little by little, the quilting design came together.
Soooo happy to be done with this one! And just in time for Finish it Up Friday!
Now for the giveaway!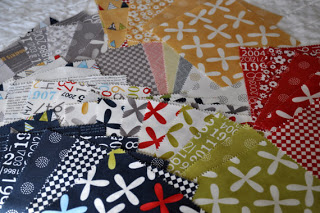 Courtesy of RedBucketList
The drunkard's path template was made by TabSlot to fit charms perfectly so there is very little waste.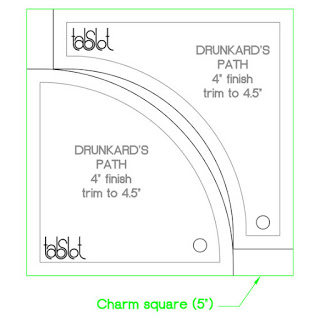 Courtesy of TabSlot
How to enter:

You've got two chances to win!
1. Leave me a comment telling me what you would make with the charm pack and/or template if you won (one entry).
2. Follow my blog and let me know in a comment. If you are already a follower, leave me a comment letting me know (one entry).
The giveaway will stay open until March 23rd at 9 p.m. Eastern Standard Time.
I'll let Random.org pick the winner.
If you are a "no-reply blogger," please leave your email address in your comment so that I can contact you if you win.
This giveaway is open to everyone, including folks outside of the U.S.
Thanks for stopping by!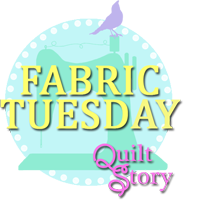 THE GIVEAWAY IS CLOSED.