My Children at Play quilt is taking shape. Here are a couple of blocks.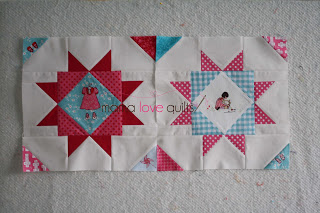 There are a lot of little triangles left over from making the corner units.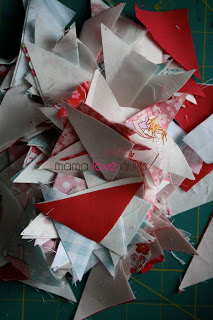 They finish at 1 3/4″ HSTs.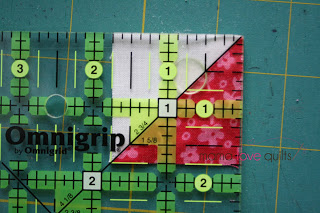 I'm not sure what I'll do with them, but I will do something. I can't bear to throw them out.
What do you do with your left over triangles?