After looking at block after block, I finally decided on one for the Children at Play fabric. I wanted a block that would allow me to showcase the fabric and the cute images of the little girls playing.
I decided to go with Megan's Star in the Modern Blocks book. I really like how it came out.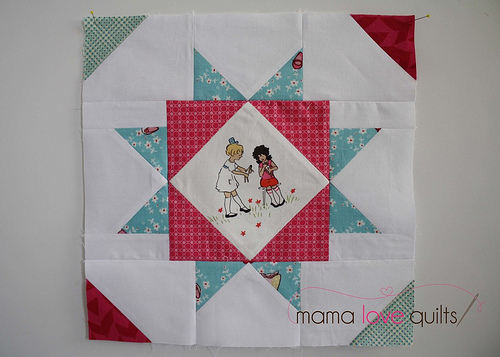 It was a pretty easy block to put together, but it took me a bit longer to do than I anticipated. I got the corner triangles mixed up and ended up sewing them in the wrong direction – twice! I won't be making that mistake a third time!
I can't wait to put the quilt together. I think this one may become a favorite. Too bad it won't be mine!