I packaged all the fabric for the
We Bee Modern Too
August block
and mailed them off. These packages of fabric will do more traveling than I will! They are off to places throughout the U.S. as well as far away as Japan, Morocco, Finland and the U.K. I'm amazed to think that the blocks of my quilt will come back to me from all over the world. I can't wait to get them back!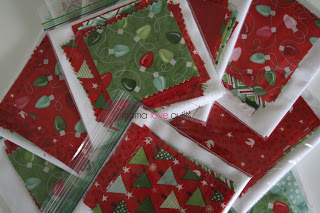 In the meantime, I'm going to make more stars. There's a note in
Modern Blocks
suggesting that the Stargazing block will look fantastic with larger wonky stars. So that's exactly what I'm going to do.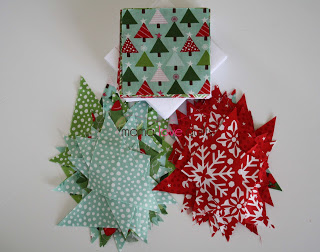 I've got the pieces cut and ready for stitching. Now, all I need is some sewing time!