This is the art I worked on this week.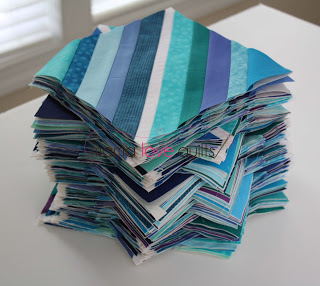 I'm calling it "Stack of String Blocks".
It is 12 layers of 12 string blocks each. That's 144 blocks, with a total of 1,584 strings.
These blocks will soon become the commissioned quilt that I've been working on.
But first, I've got a pouch to make. My guild is having a zippered pouch swap that ends tomorrow. All I have to do is make the pouch!
I hope your weekend is going well. Happy sewing!