Remember that pouch that I was supposed to make for the zippered pouch swap at my guild?
I finished it in the wee morning hours the day of the meeting. I had a few false starts trying to figure out what to do, but in the end opted for a patchwork of strings. Can't get enough of those strings, can I?!?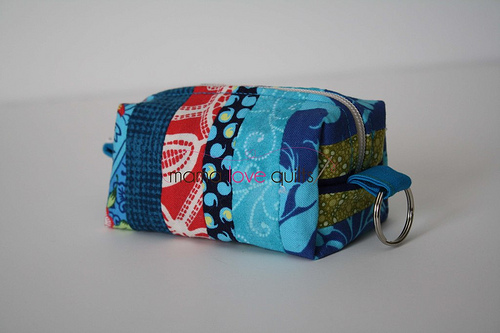 I slipped on a split ring on the side and attached a matching key fob.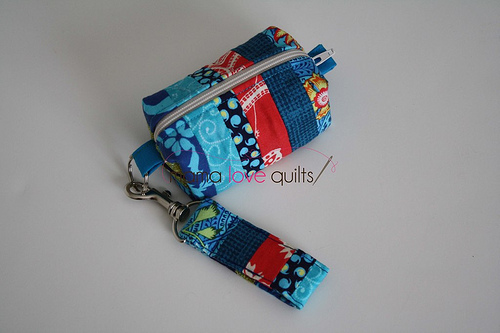 Since my partner asked for a coin pouch, I added a few coins to get her started and then breathed a sigh of relief! The pouch is now with its new owner.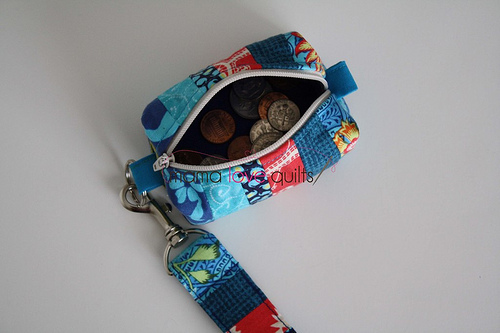 And look what I brought home with me!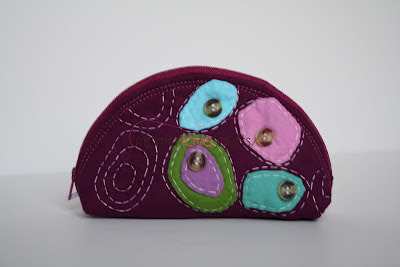 Jenny from
Squawk
made this cute little dumpling pouch to help me keep my jumbo-sized bag organized. I love the stitching on the outside and the zipper that opens all the way.
Inside was a stash of organic lollipops!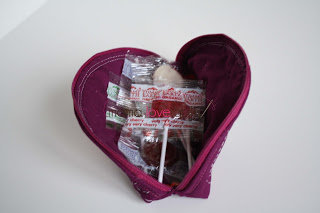 Did you know there was such a thing as organic lollipops? This is sweet news to me!
I hope your week is off to a great start!