Remember when I asked the question, "Is Life Better with a Longarm?"
Well, after quilting a queen-sized quilt in 4 hours, my answer to that question is, "Yes!"
When I last worked on a queen-sized quilt, it took me 2 weeks of work on my domestic machine. If I had tried using my domestic machine for this quilt, I don't think I would have been done before Christmas!
The quilt I worked on was the one I started with some blocks from We Bee Modern Too.
Here are a few peeks at the quilt. I'll share more about the quilt once I get the binding done.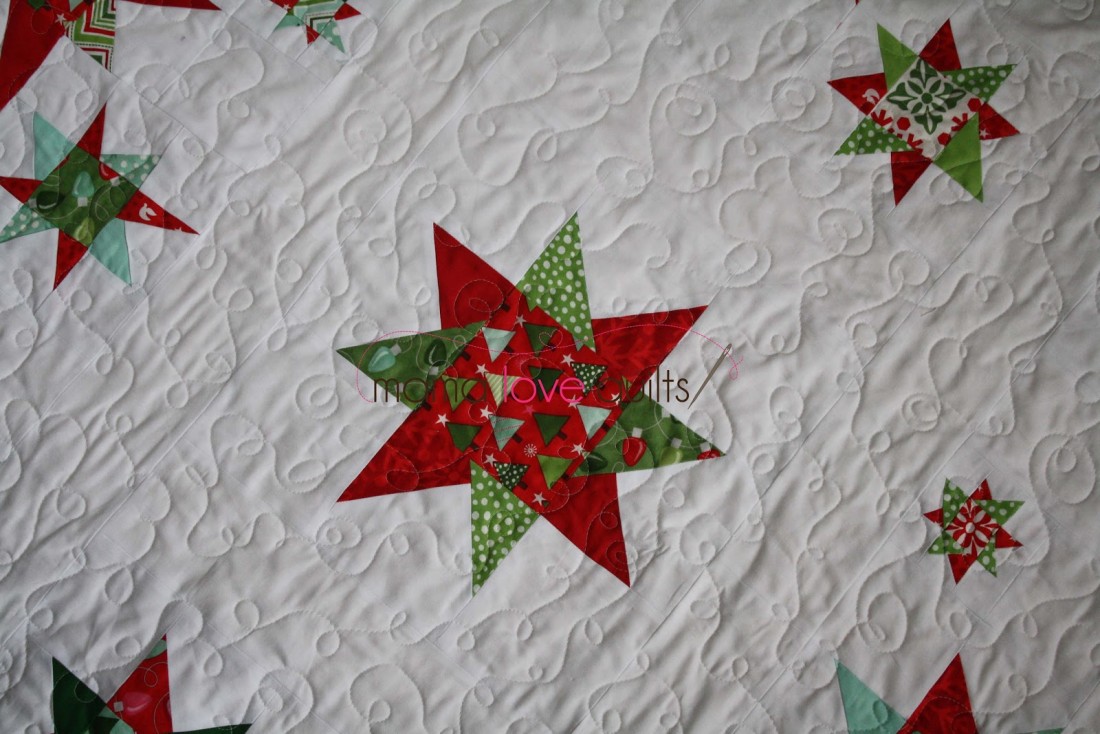 I had to track down the fabric I wanted for the binding. Apparently, it is a popular fabric because all of my places I usually go for fabric were sold out of it.
A woman at my LQS told me about FabSearch. Have you heard of it? You can search a ton of shops at once for a specific fabric and compare prices. I was able to track down the fabric. It just arrived so I can finally finish this Christmas quilt before Christmas!
You may be a bit curious about my first time quilting on a longarm. I've got one word: Awesome!
The longarm machine stitches much faster than my domestic sewing machine, which meant I needed to seriously concentrate on what I was doing. I didn't dare let my mind drift off for a moment. I might need to focus so intensely since I'm still learning how to use the machine. It reminds me of when I first learned how to drive a car. I needed to focus so much that I didn't even turn on the radio while I was driving. But, now I can chew gum, listen to music, and keep tabs on the kiddos while I drive!
I'm hoping with more practice, I'll get just as relaxed with my quilting.
For this quilt, I quilted single and double loops. I think this might be my favorite quilting design for the moment. I'll play around with other designs at some point, but for now, this is going to be my go-to design.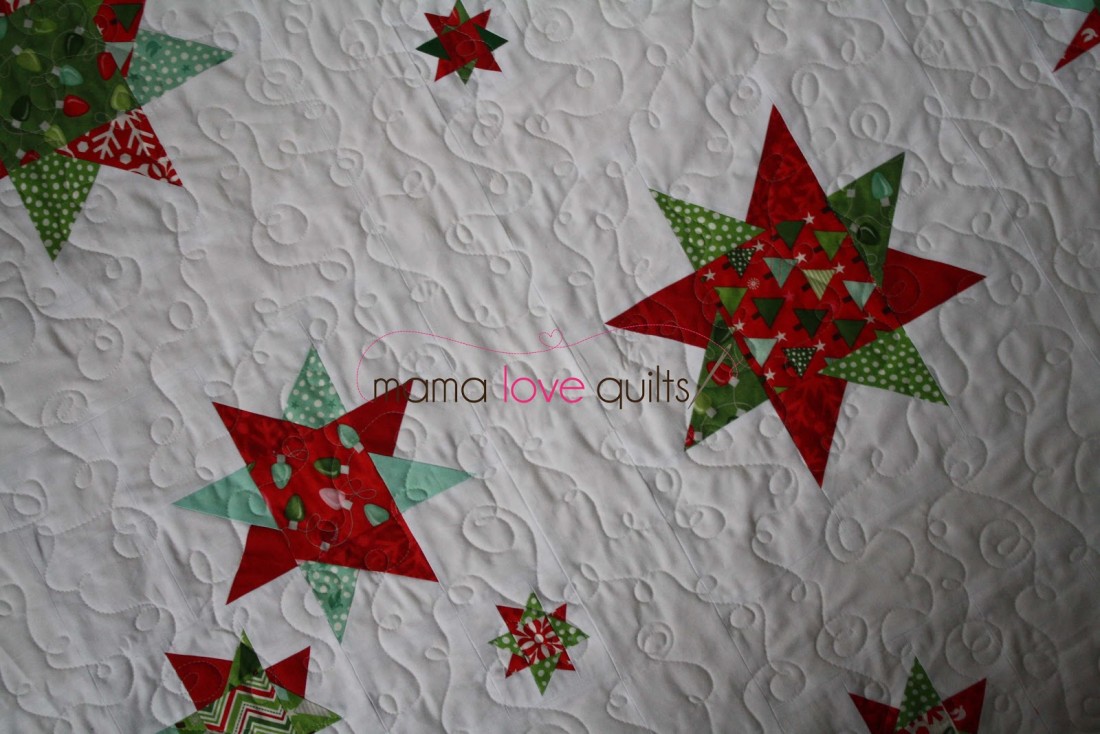 I hope to have the finished quilt to share with you soon.
Happy sewing!