Introducing Twinkle!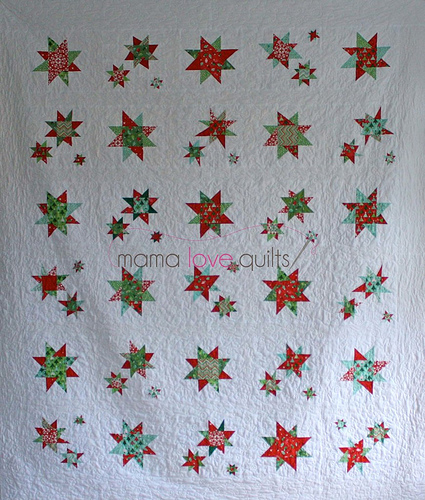 Twinkle represents many firsts for me: first Christmas quilt; first virtual bee quilt; first quilt I quilted on my longarm machine.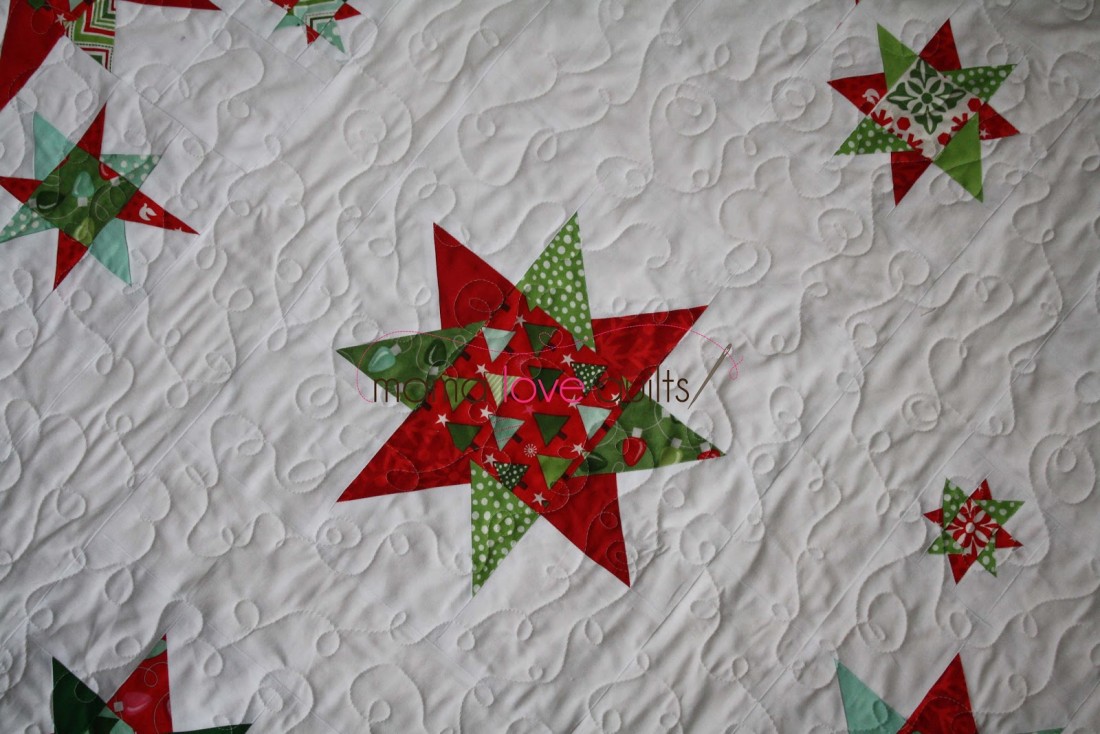 It may surprise you that Twinkle is my first Christmas quilt. I've always liked the idea of Christmas quilts, but thought it was too much effort to make a quilt that I would only use for one month of the year. It's funny how your perspective changes when
free fabric
is involved!
Quilt Dad
and Moda were generous enough to share the Joy collection by Kate Spain with the Triangle Modern Quilt Guild, of which I am a member. How could I not make a Christmas quilt?!?
And then used Twinkle to play with
Gammie
using single and double loops.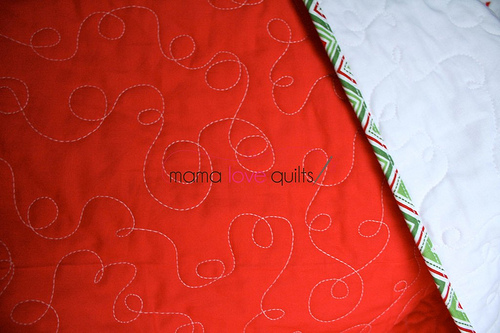 I'm happy with Twinkle. I'm especially tickled by the back. I bought the panel from the Joy collection and added it to the back of the quilt. The panel was just too cute to leave in the store.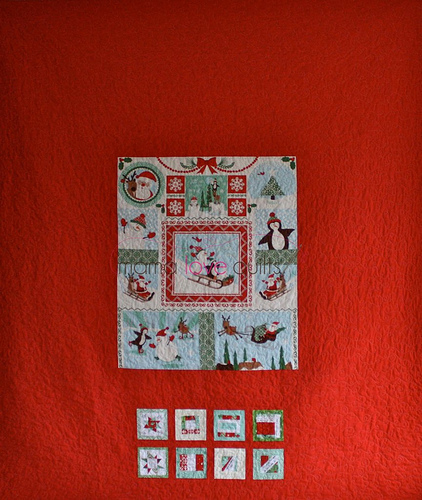 I especially like this little fellow.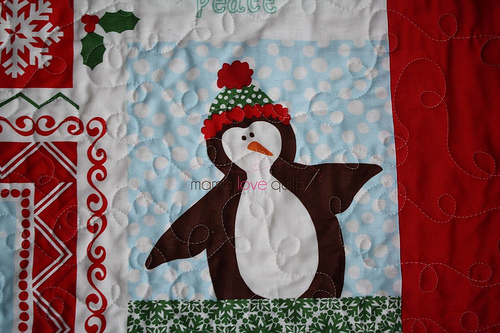 I added siggy blocks below the panel.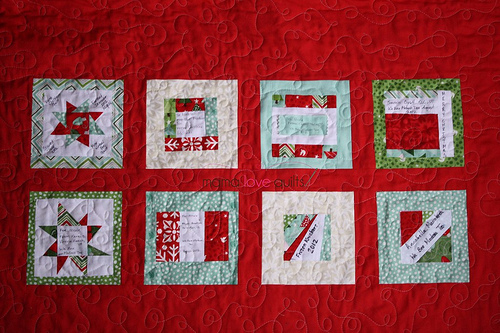 I'm still amazed to think about how my fabric traveled to all parts of the globe and came back to me in complete blocks. Thank you We Bee Modern Too!