Thanks to the excellent detective work of a few fellow fabric lovers, the mystery fabric has been identified!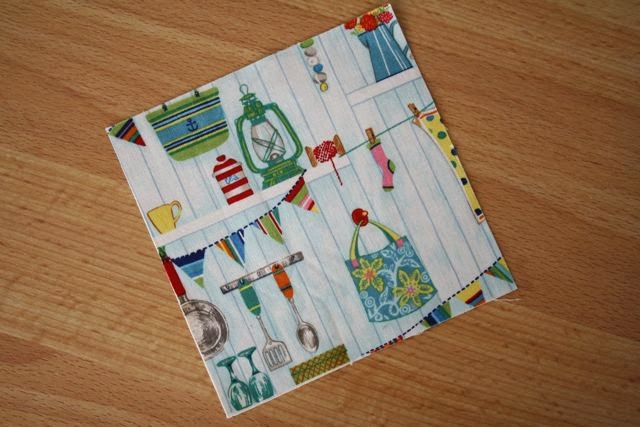 It is Seaside Porch by Makower. I may have snagged the last bit of it.
I'm amazed by how powerful the internet is to connect us to each other and to help us solve our problems. In my case, I sent a call into cyberspace and folks from around the globe answered. And in less than 24 hours, I had the answer to my question. Then the power of the internet continued as it led me to a quilt shop in Illinois (Karen's Quilt and Bead Shop) that had just the thing I was looking for.
This sort of thing happens everyday. But, when I think about where we were with technology just 10 or 15 years ago, I marvel at where we are today and what is coming on the horizon.
I hope you too are reaping the benefits of technology making the world just a little bit smaller.
Happy stitching to you!
Nicole