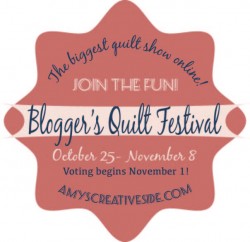 For this Blogger's Quilt Festival, I'm entering the teeniest, tiniest quilt I ever made.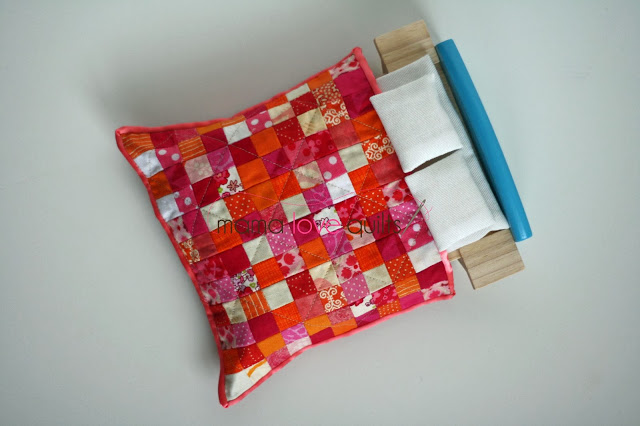 I made it for the itty bitty bed in my daughter's dollhouse. Check out
this post
for more info on the process.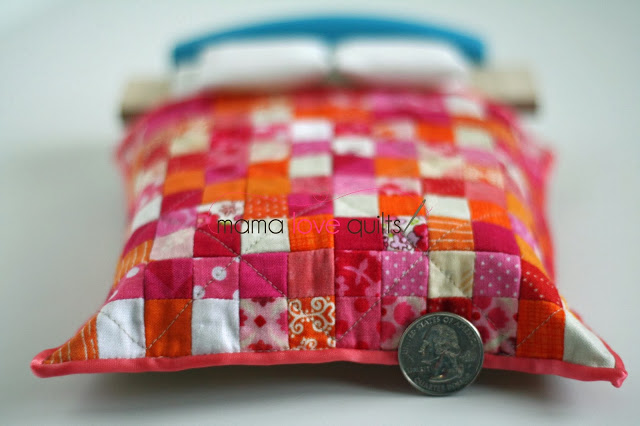 Each block measures 1/2″ by 1/2″ and the quilt finishes at 5 1/2″ by 6 1/2."
There is something satisfying about working on a miniature quilt like this one. How tiny can the blocks get?!? I may just try and find out one of these days.