After weeks of cutting and sewing, I have finally finished my daughter's I-spy quilt! I surprised my daughter with it over the weekend.
She was a blur of movement as she rolled around on the bed.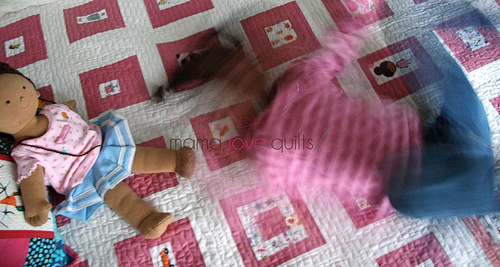 And from the looks on Emma's face, I'd say my daughter isn't the only one who is smitten with the quilt.
More to come…