I hope you all had a wonderful Thanksgiving!
Over the weekend, I started a new I-spy quilt. This one will be for my youngest daughter, who at 2 and a half years old is quickly outgrowing her baby quilts. When I see her quilts just barely covering the length of her body, I realize that she's not a baby anymore!
All this means, it's time for a new quilt. I decided to go with an I-spy quilt as it is a great way to introduce kids to new words and ideas.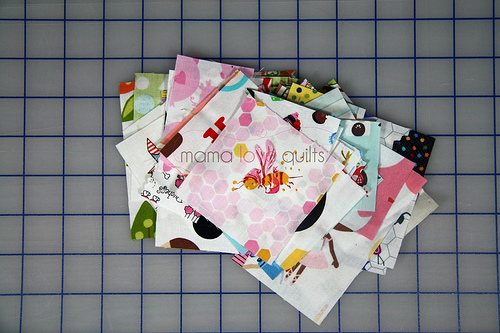 For example, in just this image of the bumble bee, there are lots of new vocabulary that a child could learn: bumble bee, bandana, antennae, stinger, apron, wings, stripes, hexagon, and honeycomb. Do you see any more? This one little square has at least 9 words. Can you imagine all the potential new words that are in an entire quilt of images like this one? It boggles my mind!
For this quilt, I'm going bold and bright with the colors, using shades of pink, orange, and red, with a bit of gray for a neutral.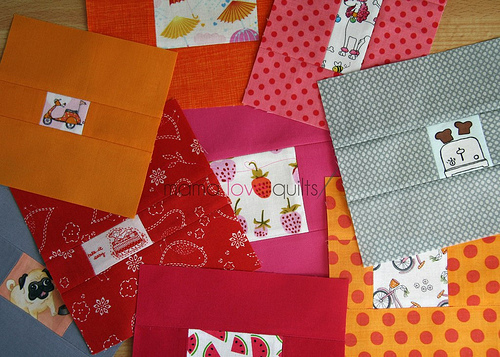 This is the same color scheme I used for my Modern Patchwork table runner. Let's see how well it works for a kid's quilt!