Thanks to everyone who chimed in about my quilting decisions for my daughter's Christmas quilt. Did you know how creative you are?!? I loved hearing your ideas!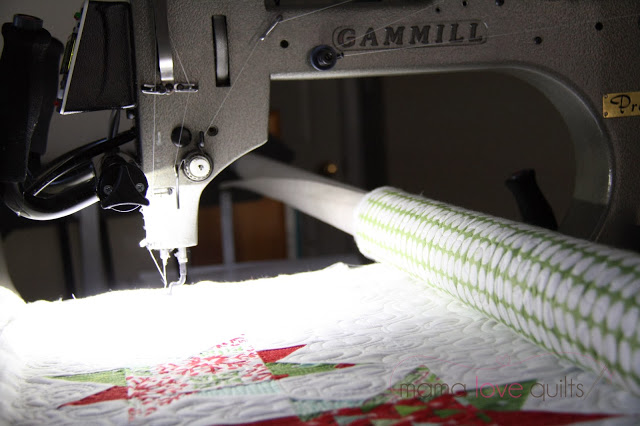 In the end I decided to go with swirls in the background and centers of the stars and a back and forth design in the points of the stars. I wanted something simple that I could get done fairly quickly and easily.
Once the quilting was done, I debated on the fabric for the binding. Lately I've been matching the binding fabric to the background fabric so that the edges of the quilt blend with the rest of the quilt. But for my little girl's quilt, I wanted something to break up the white and frame the quilt. I debated between a solid red or a white print with red snowflakes. I went with the red snowflakes. They seemed more interesting and fun than the solid and contrast nicely with the white background.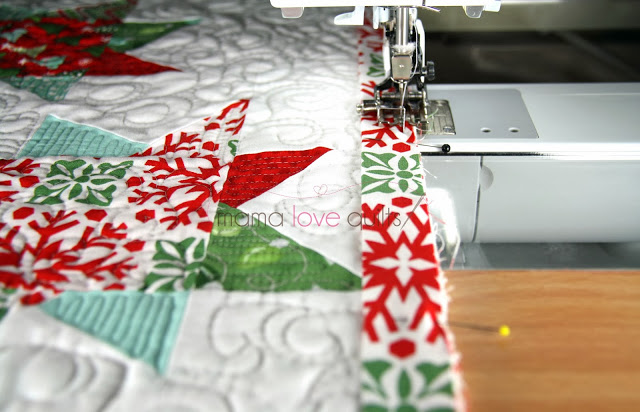 This quilt is just about done. I'll be back with more pictures soon. Stay tuned!