Have you seen the lovely purple quilts popping up all over the internet? I'm guessing they have something to do with the Pantone Quilt Challenge.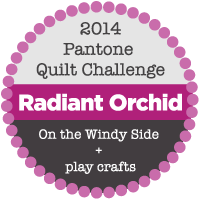 I've had my mind on the Pantone challenge ever since Adrianne of On the Windy Side announced it a couple of months ago.
I started working on a quilt for the challenge this past weekend. I had a couple of false starts and was about to pass on the challenge on Tuesday night after admitting to myself that I didn't like the quilt in progress.
Then I looked through the Modern Blocks book for inspiration. I found some in Faith Jones' Boxed In block. I drafted the block in EQ7 and played around with the layout, rotating blocks here and there. I came up with a design I liked and got started on Wednesday.
First came the blocks.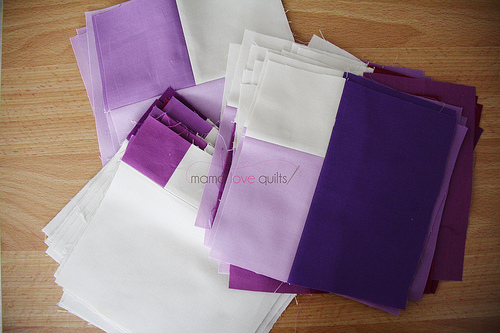 And when I had enough blocks, a top was born yesterday.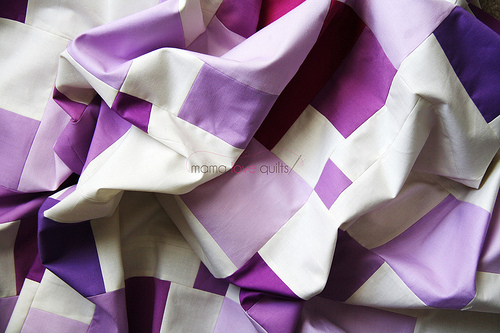 Then came the quilting of a million stitches in straight lines, each 3/8″ apart.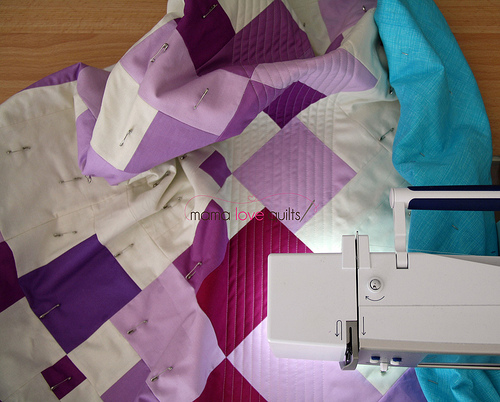 For the binding, I chose a chevron fabric from my stash that I've been saving for just the right quilt.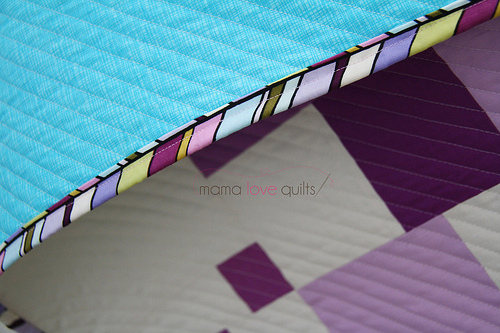 The quilt is done and I'm breathing a sigh of relief. I met the challenge by pushing past my initial false starts and making the quilt in three days.
Allow me to introduce, Boxed Radiance, my response to the Pantone Quilt Challenge. At 52″ by 52″ she is a great size to serve as a lap quilt.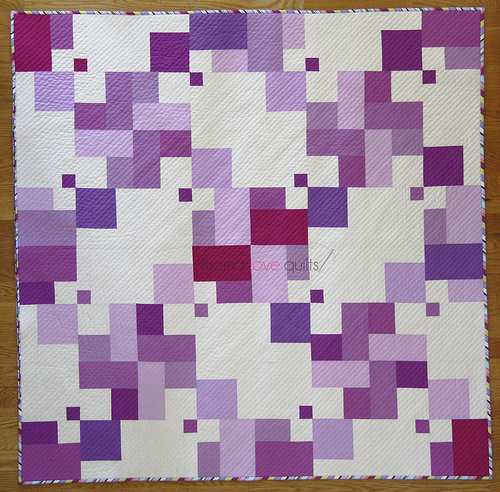 Now that Boxed Radiance is all done, I can get back to those Birds in the Air who have been waiting far too long for some attention.