My Birds in the Air quilt has been sitting loaded on the longarm for a week waiting for my attention.
Today, I started the quilting. Here's a peek at my beginnings.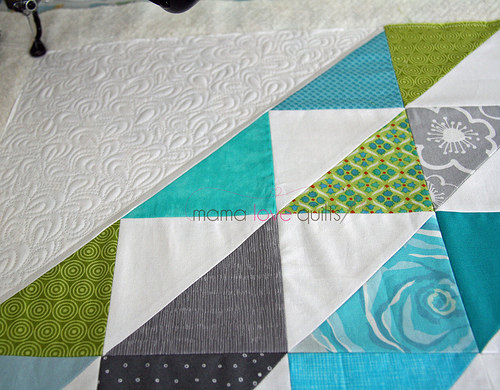 I'm finding that the paisley or "headband" quilting design is very forgiving of differences in the widths of the headbands, which is something I appreciate. For more on the quilting, see here.
I would love to quilt these birds in one session, but the busyness of the week ahead tells me that I will only have time for mini quilting sessions.
Still, it's progress!