Thanks to everyone who entered the Sew Mama Sew Giveaway sponsored by Pink Chalk Fabrics!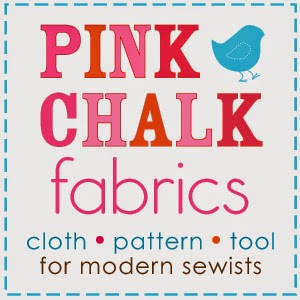 It was wonderful to read about your favorite quilting/sewing books. Many of your favorites are my favorites too. And I learned about a few books that are new to me. Thank you for sharing!
The true random number generator at Random.org says that the $25 Pink Chalk gift certificate goes to:
True Random Number GeneratorMin: Max: Result:677Powered by
RANDOM.ORG
Entry #677 was left by Cakegirl. Her favorite quilt book is Hand Quilted with Love by Sarah Fielke.
Please join me in congratulating Cakegirl and thanking Pink Chalk Fabrics for so generously sponsoring this giveaway!
By the way, have you seen what's on sale at Pink Chalk?!? They are having a 6-year old birthday sale! Go on and wish them a happy birthday and pick up something for yourself while you're at it. You'll know where to find me!