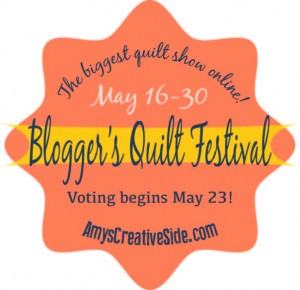 Have you stopped by the Blogger's Quilt Festival yet?!? There are so many beautiful quilts!
I'm entering the color wheel mini quilt I made for my DQS14 partner in the ROYGBIV category.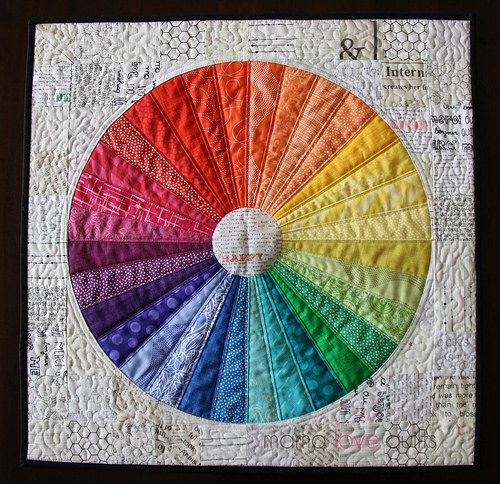 My partner said she loved rainbow colors, so after a bit of stalking and contemplating, this is what I came up with.
She also said she loved text prints, so I used a few in the background.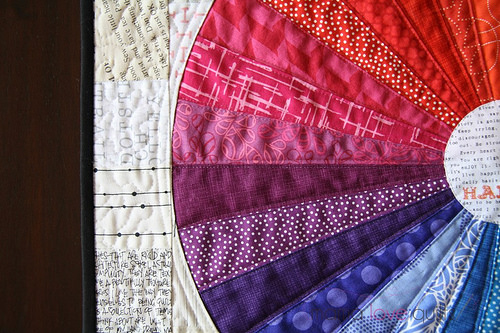 I included a quote in the center to inspire her.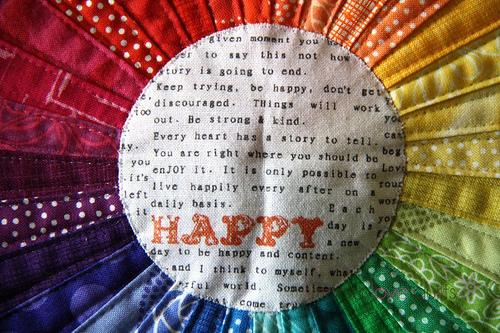 For more on the process, click here and here.
It was a joy to work on this quilt. And an even bigger joy to know it was well received.