When visions of a bed quilt of Anna Maria Horner flannel started dancing in my head, I pushed through and finished an extra 38 blocks to go from a throw-sized quilt to one large enough for my queen bed. For more on the making of these magic number blocks, check out my previous post here.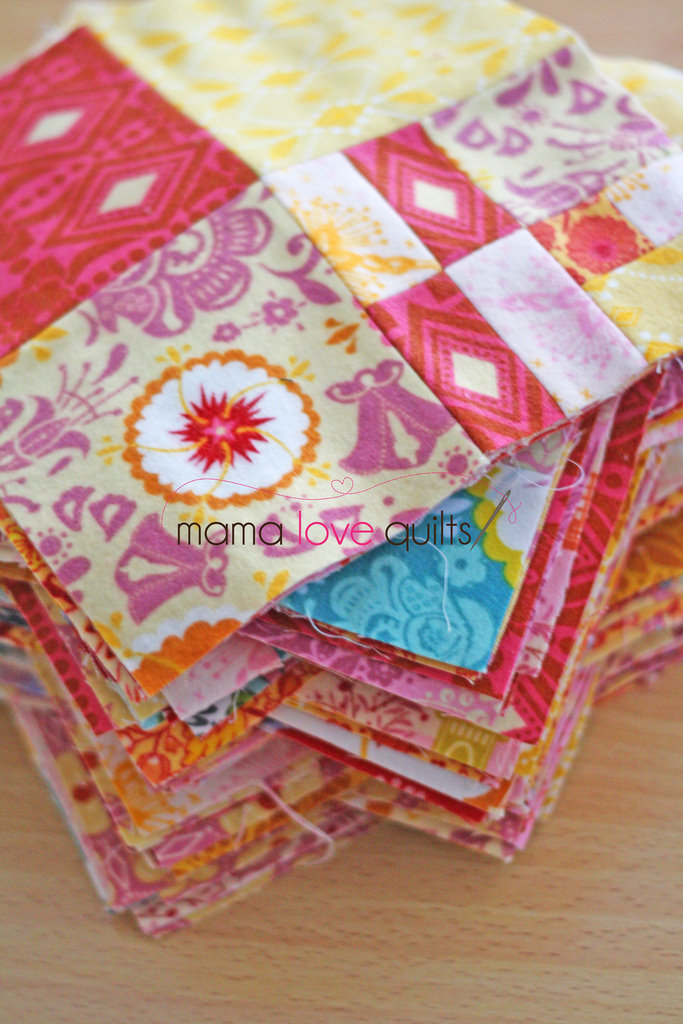 I'm so glad that I made the extra blocks. I love the warm colors of these fabrics. The pinks, reds, and oranges are my favorites. Plus, can I just say that AMH flannel is no ordinary flannel?!? This flannel is so soft and thick. It is unlike any I have ever felt.
Now to piece 110 blocks into a quilt top. This could take me a while.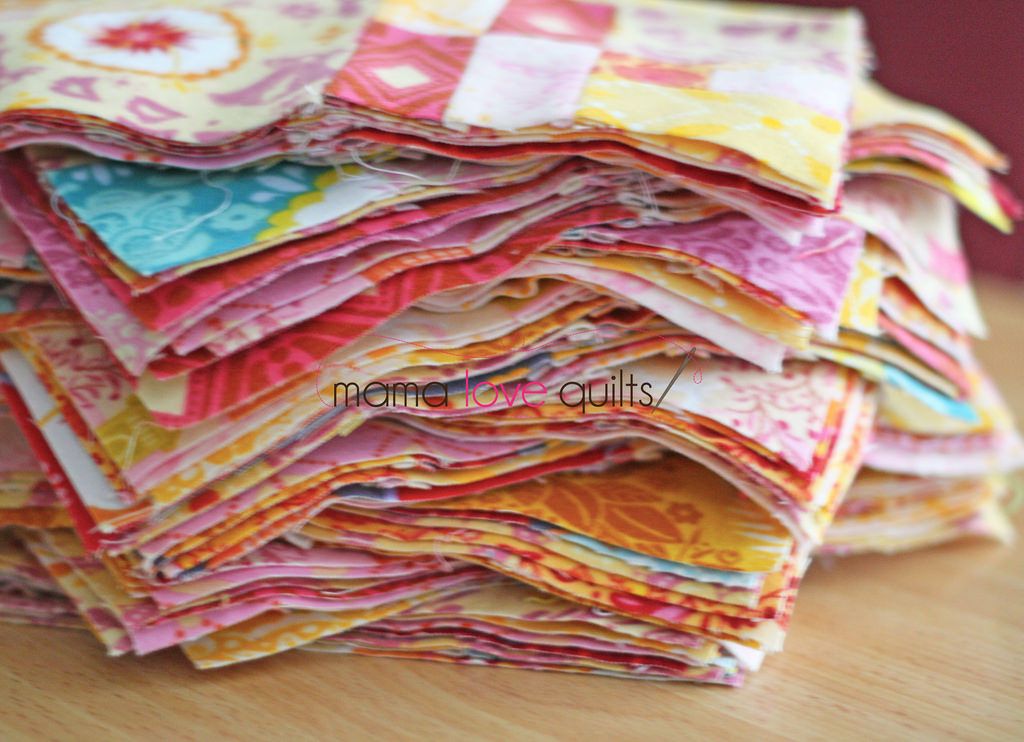 But, I'm planning for this quilt to be on my bed before the first cold wind of the season blows through North Carolina. Wish me luck!
Linking to W.i.P. Wednesday