If you've been following along with my IG mini quilt making, you'll remember that I've been working on lots of tiny blocks. For more on those blocks, see my previous posts here and here.
I'm happy to report that those little blocks grew into this mini quilt.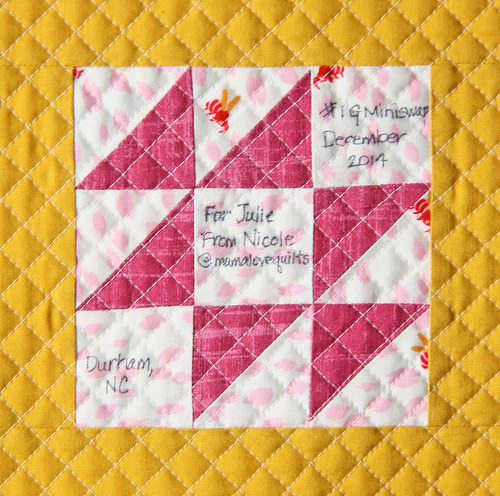 Along with the quilt, I included a few extras for my partner: Tula Pink fabric, a seam ripper, thread, needles, and a pincushion.
I made a little lined drawstring bag to hold the extras. I used a tutorial by It's Organised that I found through Debbie's Sew Mama Sew post.
The mini quilt and extras have arrived at their new home with Julie of Quilty Sewing. From what I can tell from Julie's comments on IG, they are getting lots of love!
Linking up to Finish It Up Friday!