The Modern Quilt Guild has challenged members to make charity quilts for QuiltCon 2016 with the theme of "Improv with Intent." For details on the challenge, check out the Member Charity Challenge page.
All quilts will have the same color palette, but members are free to use which ever colors they would like in their blocks.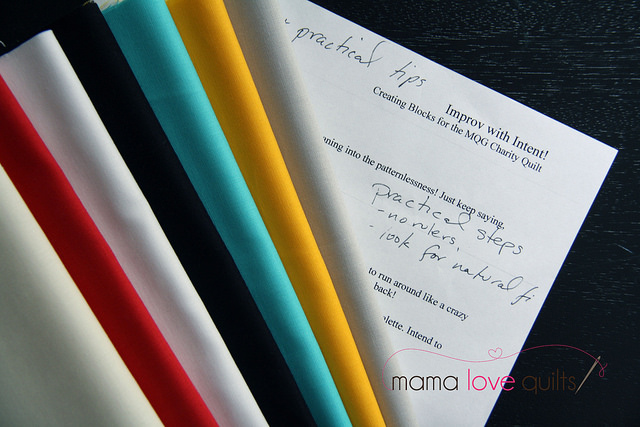 I chose to use the neutral colors: grey, cream, white, and black.
I didn't use a ruler when cutting the pieces so there is a subtle curve in some of the piecing.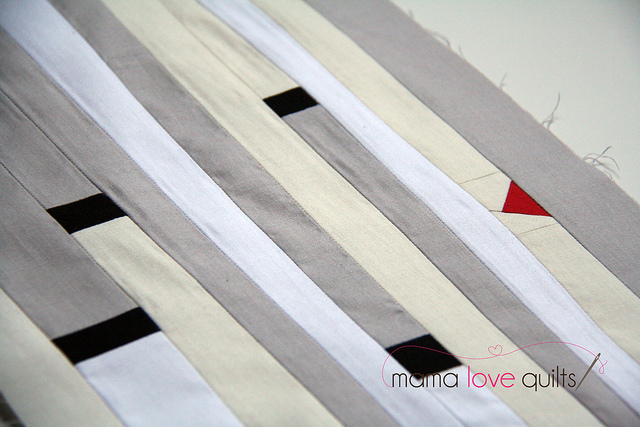 One of the guidelines that our guild is following is to include a triangle somewhere in the block. I made mine a tiny red triangle for contrast.
I have plenty of fabric left over so I may just make another block or two, if time permits.
If you're looking for improv inspiration, check out this Pinterest board.
Happy stitching!
Linking to W.i.P. Wednesday!