Hubby took the girls out to run errands today and I got to stay home and work on my city scene. What a treat!
This is the first time I'm working on a quilt like this. I must say that I'm having a ball and am already planning the next city.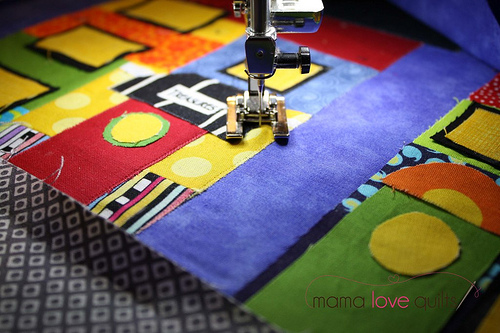 I'm sewing the buildings to the background using a tiny zig zag stitch for the applique. One thing that has surprised me is how neat raw edge applique can be. I didn't want to use a satin stitch. It seemed too heavy. So I decided on the zig zag. I thought the zig zag would leave the edges frayed, but it has surprised me in how it holds the edges in quite neatly.
I also found some little people for the city and have planted a tree in the sidewalk. I can't wait to show you more!