It's rare that I finish the scrap quilt before the main quilt, but there was something about the
leftover triangles
that were begging for my attention!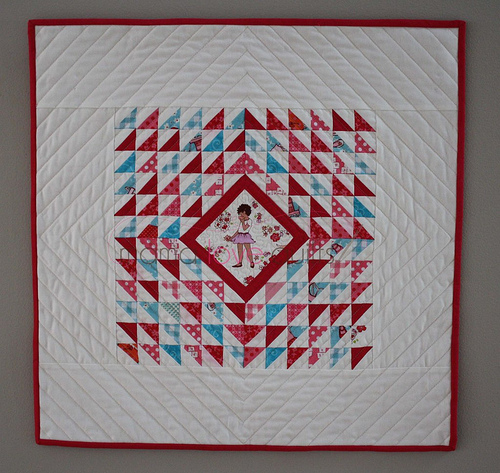 The quilt measures 20″ by 20″ and is made from the scraps left over from my
Children at Play
quilt.
I'm calling this little quilt, "Little Things" and not just because of the 252 one-inch HSTs! Seeing the image of the girl smelling a flower reminds me that oftentimes, it's the little things in life that bring the most joy.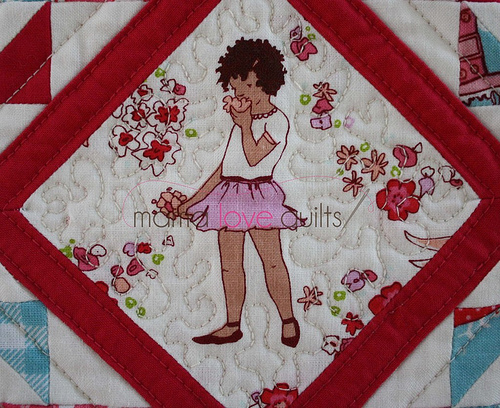 Today some of that joy came from a hug from my 1-year old and a silly joke told by my 4-year old. What little thing brought you joy today?