Sending your quilt to a long arm quilter is like having a bit of magic happen.
You send away a quilt top, with batting and backing, and it returns a quilt!
I'm sure there is quite a bit of work that happens behind the scenes, but to me, it feels like magic.
Here is a peek at the quilting my magician friend, the long arm quilter did with the commissioned quilt.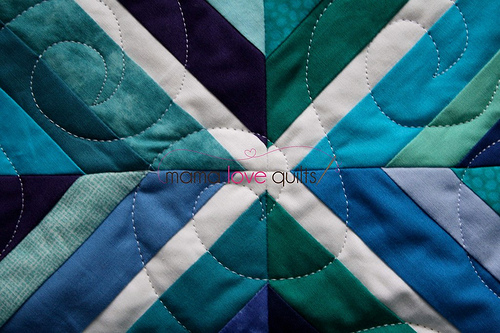 Big happy swirls are all over the quilt. Lovely, aren't they?
I'll be back with more pics soon!