Last January, when it was my turn to be queen bee of the That Stash Bee, I asked my bee mates for Birds in the Air blocks in blues and greens.
The blocks came in. I added a few more. And then they sat ever so patiently for more than a year.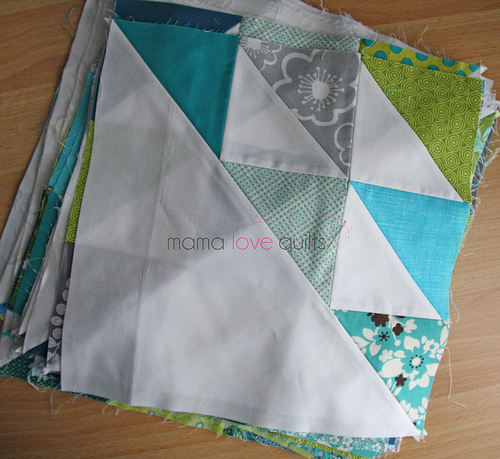 I picked them up last month and started to turn them into a quilt top.
I took forever to decide on the layout, mainly because there are so many different ways to play around with the blocks.
Here's one layout that Sarah from
Sew What Sherlock
shared of a quilt she made using the Birds in the Air blocks. Would you believe it was her first quilt? What an impressive quilt!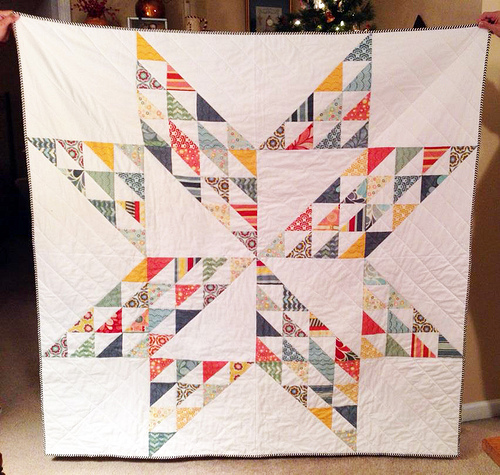 Courtesy of Sarah Bailey
Deb from
A Simple Life
auditioned a number of different layouts. I can't wait to see which one she decides on!
As you can see, there are many layout options with the Birds in the Air blocks. That's what makes working with these blocks so much fun.
I'm happy to report that I decided on a layout – more on that soon – and finished the quilt top this past weekend. If you are interested in making a quilt with these blocks, check out my tutorial
here
. At the end of the tutorial, I share a few different layouts. If you do make the blocks, feel free to share in the
Mama Love Quilts Flickr group
. I'd love to see what you stitch up!