I've been having fun playing around with my mini log cabin block.
Related: How to Make a Mini Log Cabin Quilt Block
I made a mini block with a linen center and a random set of solids for the logs.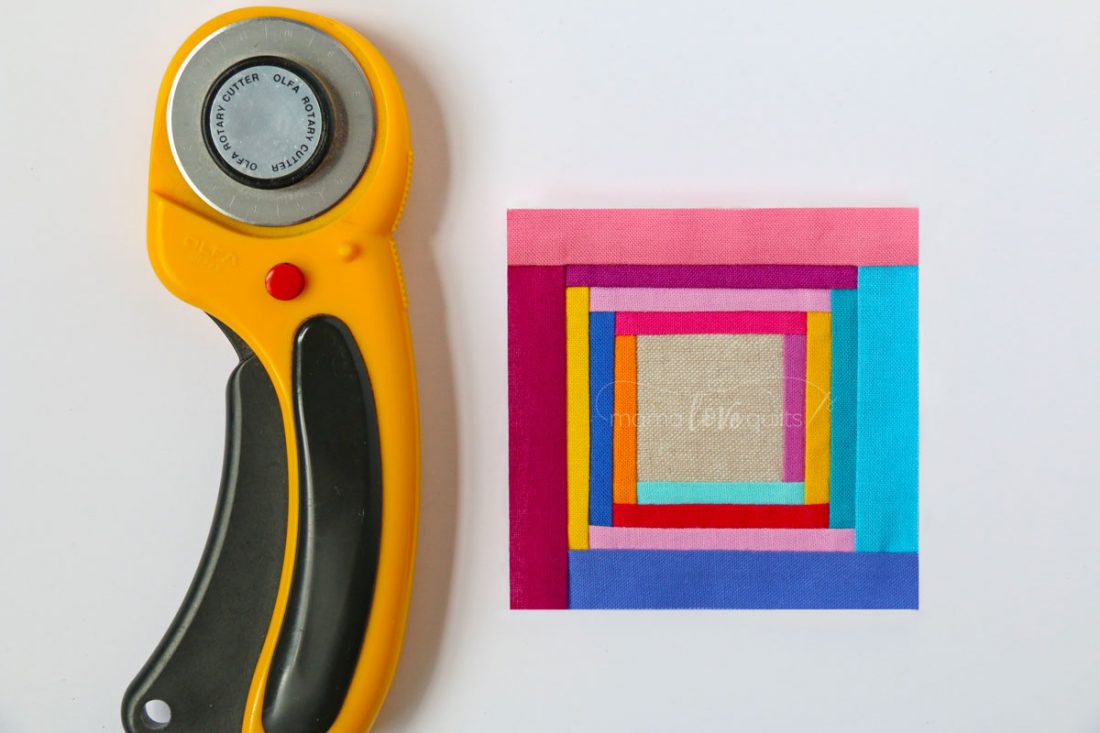 I added four pieces of linen for the sides and one piece for the bottom. With a stitch here and there – voilà! I made a pincushion.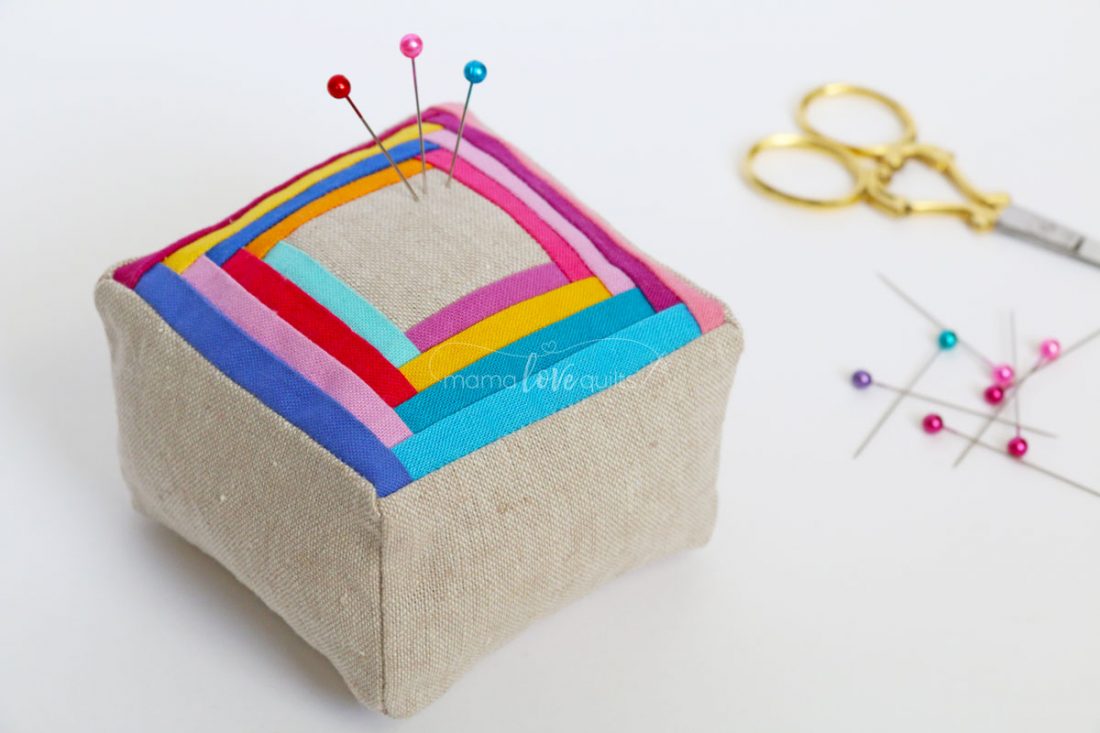 I already have several pincushions, but what's one more?!?