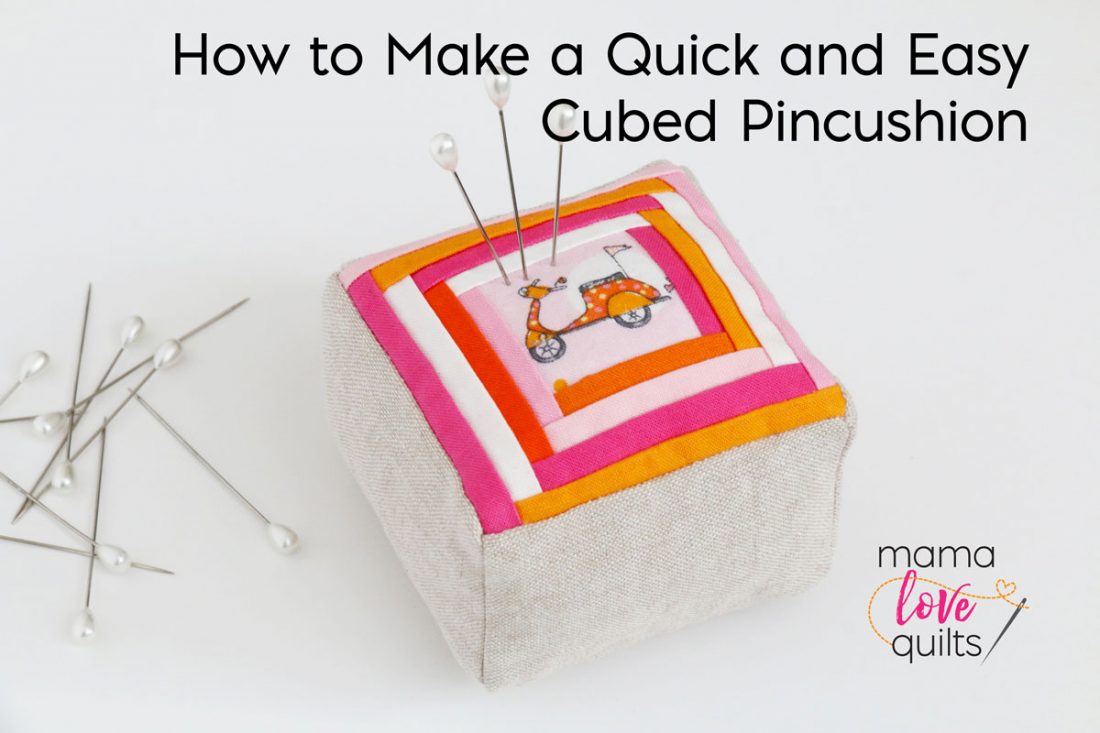 One of the projects I love to make is a pincushion. You can never have too many of them. Plus, they make great gifts for the sewists in your life. I recently made a bunch of them for a group of friends.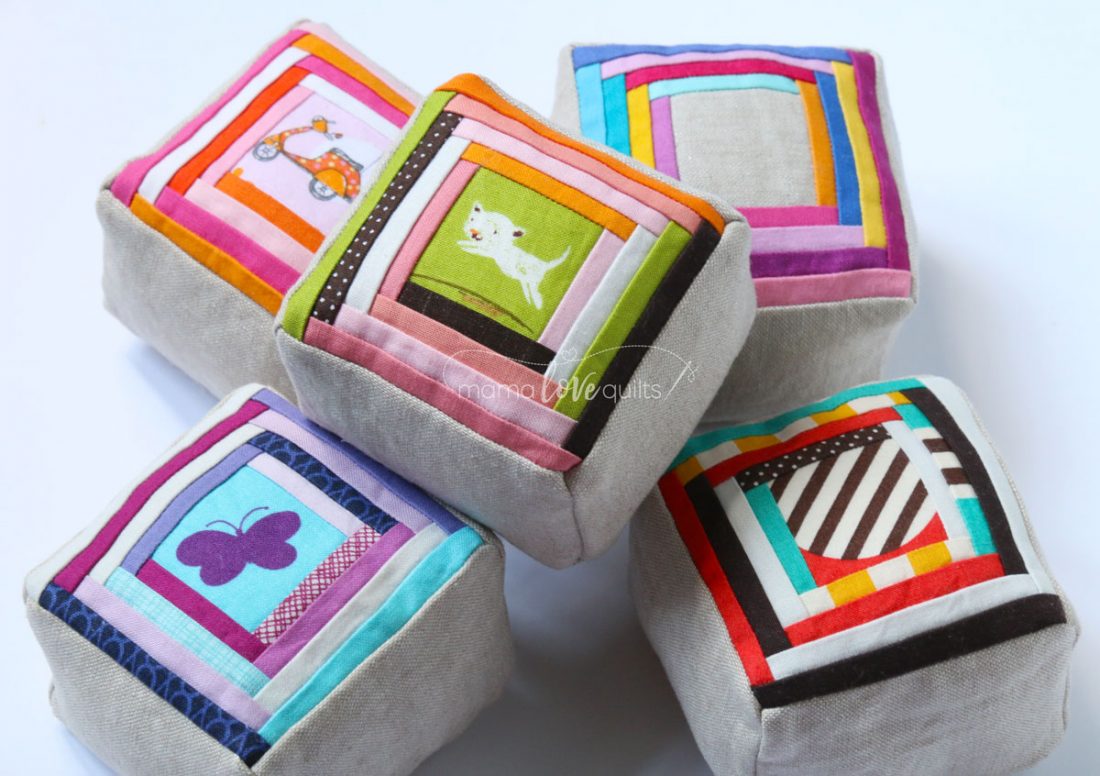 Today I'm sharing a tutorial on how to make a quick and easy cubed pincushion. I used my mini log cabin block  and turned it into a pincushion. This pincushion finishes as a 3″ cube.
Related: This is What Happens When You Play with a Mini Log Cabin Block
What you'll need:
1 finished mini log cabin block (or use a 3 1/2″ x 3 1/2″ of fabric for the top of the pincushion)
Fabric for the sides and bottom

Sides: 4 pieces cut at 2 1/2″ x 3 1/2″
Bottom: 1 piece cut at 3 1/2″ x 3 1/2″

Fusible interfacing
Polyester fiber filling or your preferred stuffing
Basic sewing supplies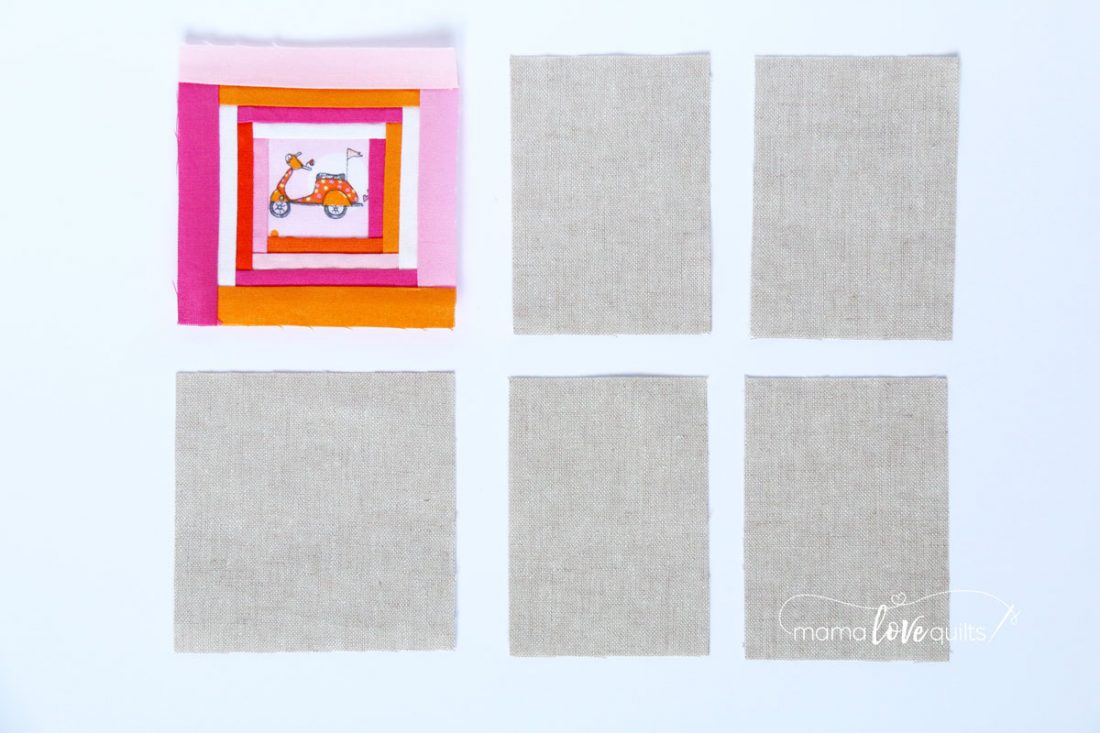 What to do:
1. Fuse the interfacing to the wrong sides of the side and bottom fabrics and the log cabin block.
2. Draw a line 1/4″ from the edge on the side and bottom fabrics. Use these lines as guides when sewing the pieces together.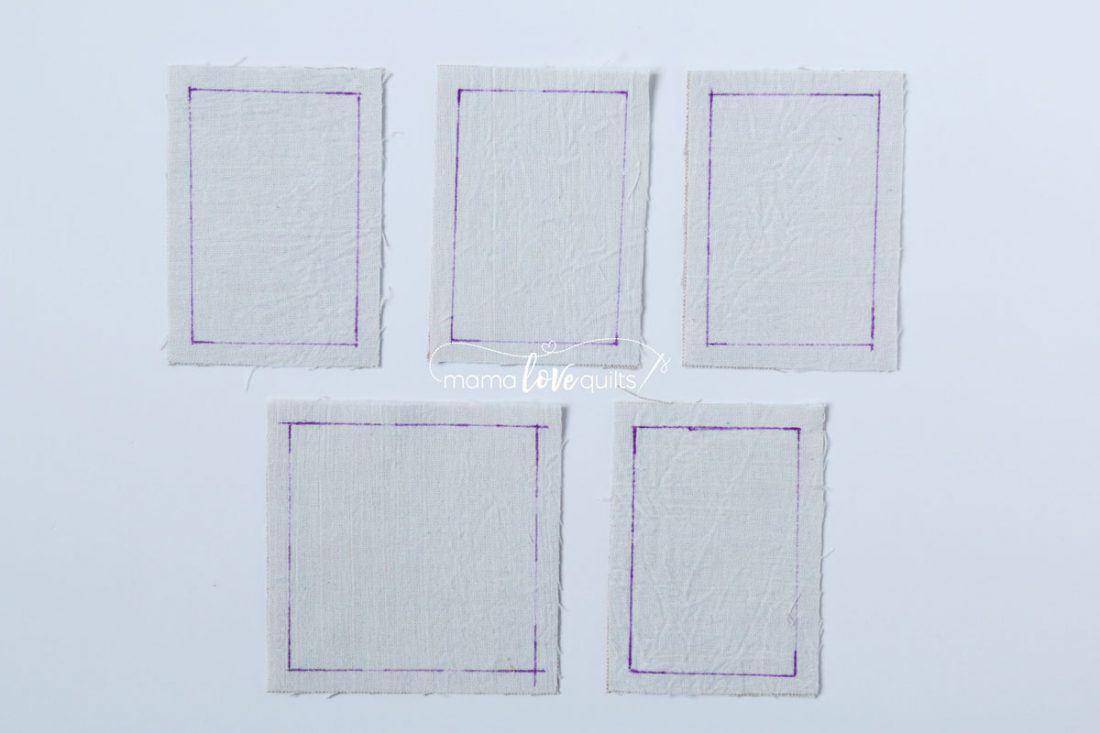 3.  With right sides together, sew the sides together along the short edges, starting and stopping where the lines intersect. Be sure to backstitch at the beginning and end of each seam.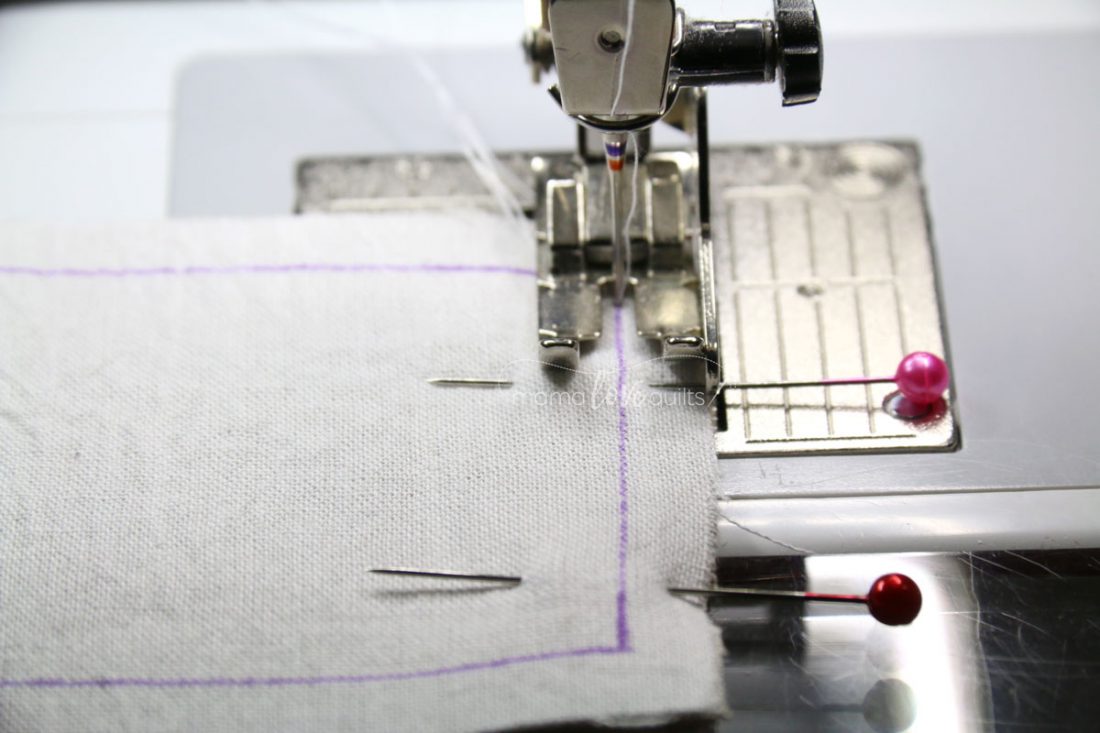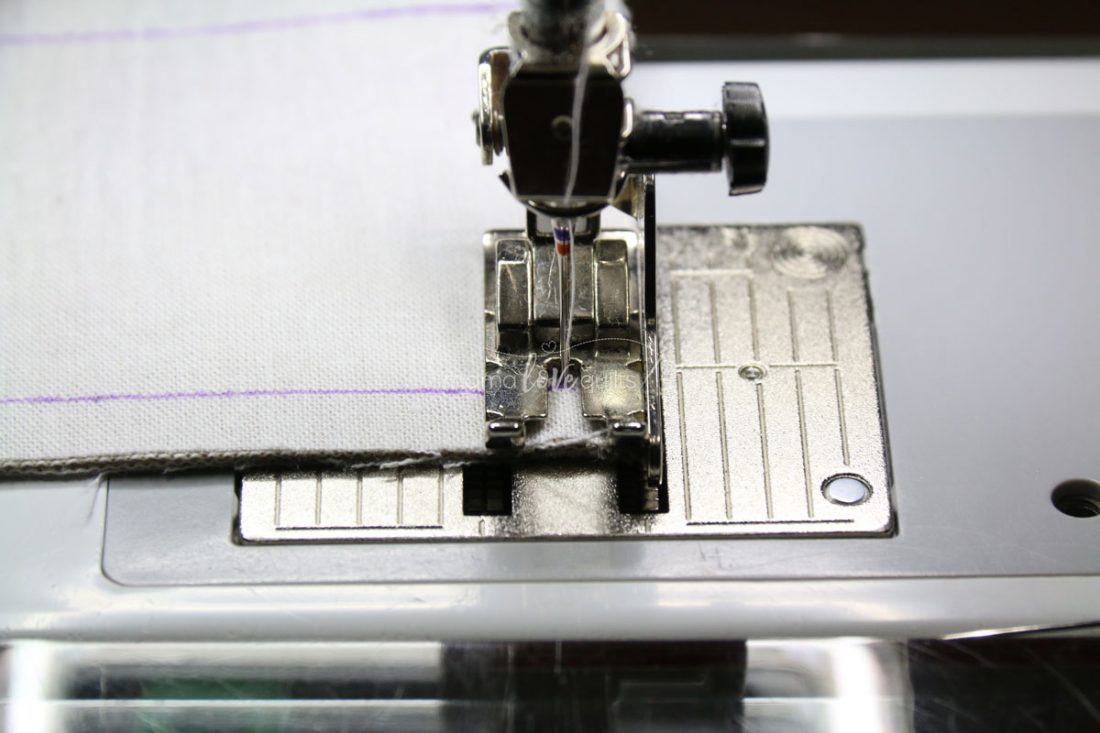 You will need a space at the beginning and end of the seam with no stitching as shown below.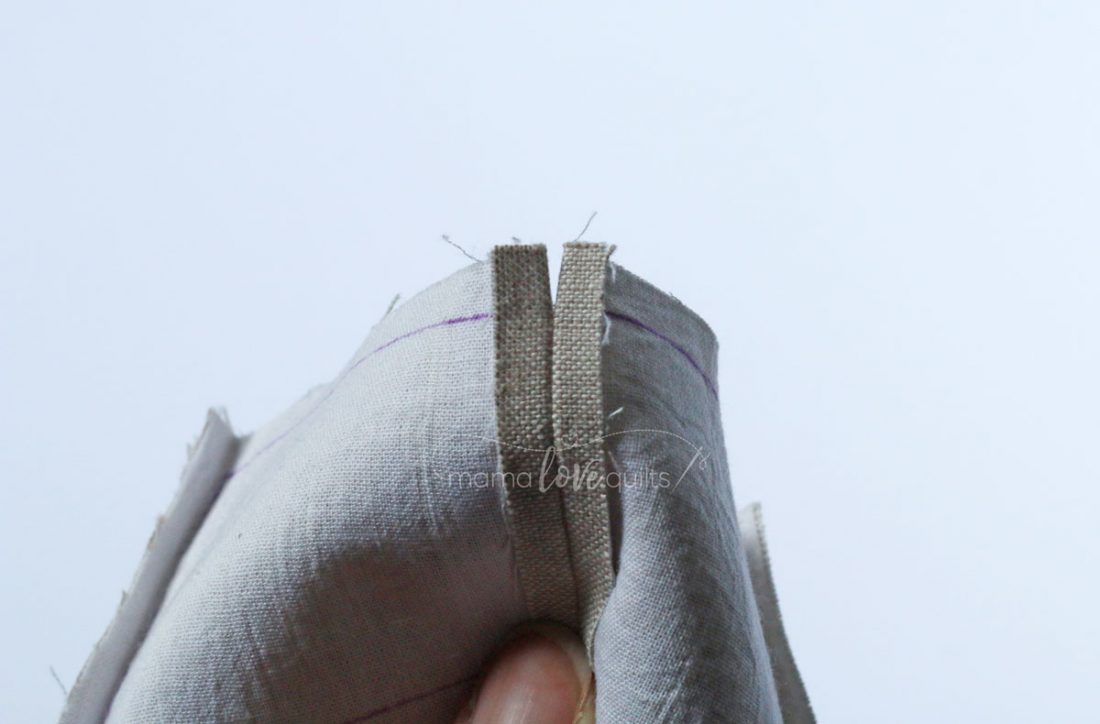 This is what your sides should look like when sewn together.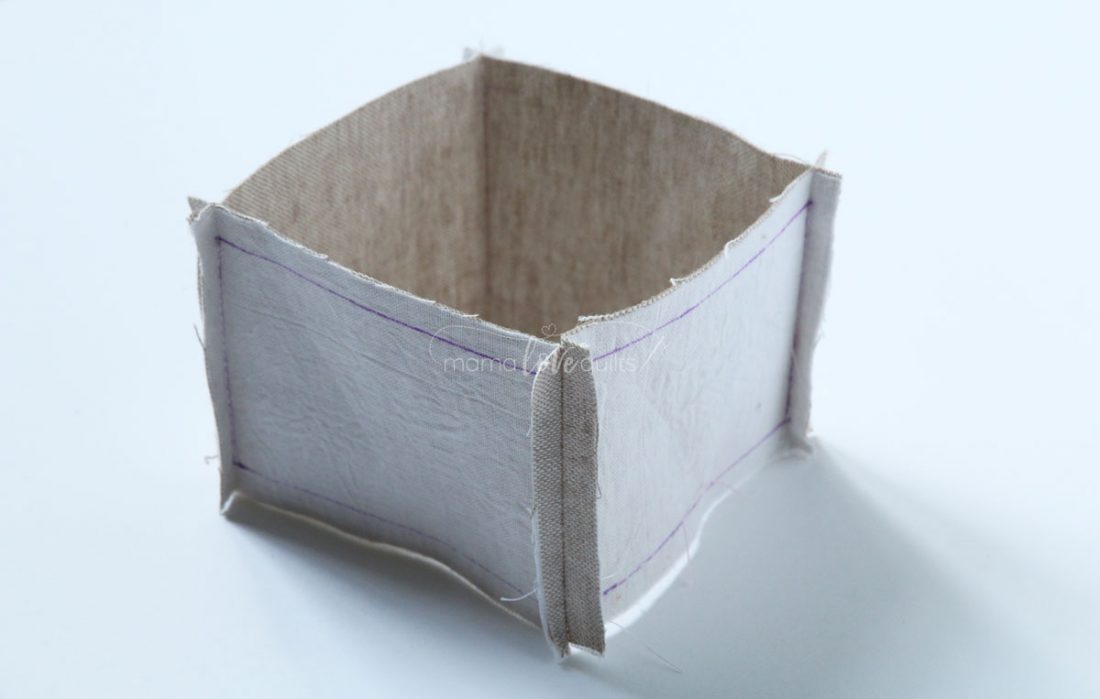 4. Sew the sides to the finished log cabin block (or top if you are using a single piece of fabric for the top). Work one side at a time, with right sides together, sewing the sides to the finished log cabin block. Be sure to follow the marked lines and start and stop where the lines intersect as in step 3.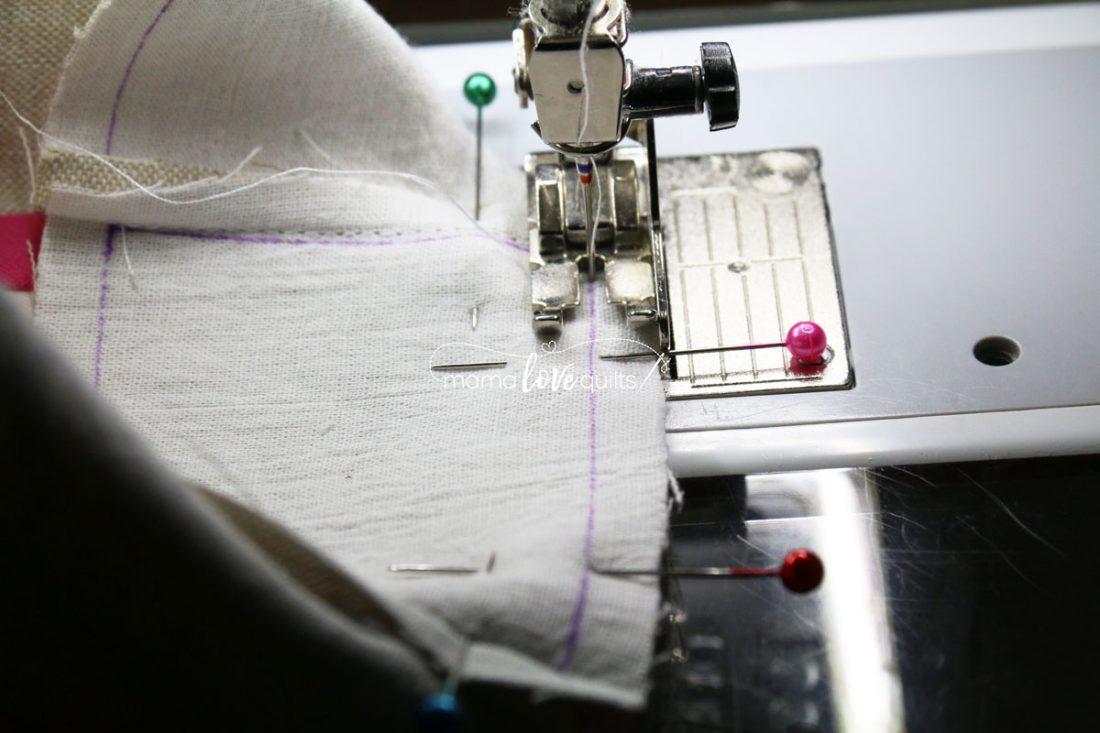 Your sides sewn to the top should look like this photo below.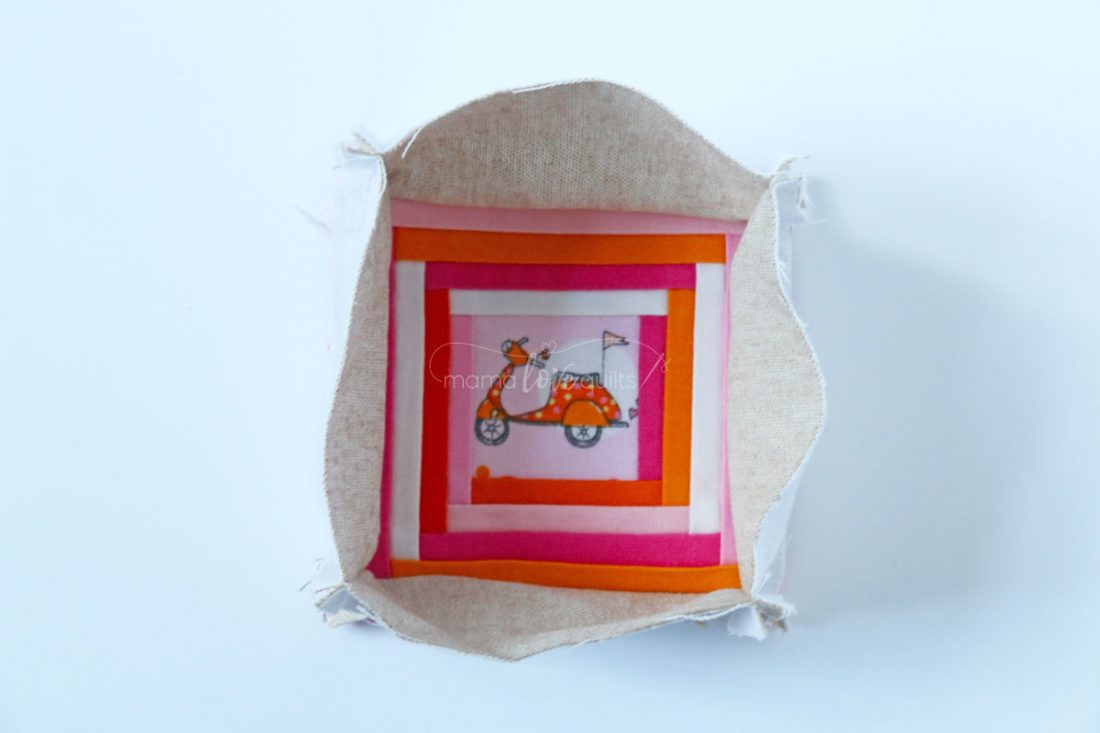 5. Sew three of the four sides to the bottom piece as in step 4. Sew the bottom to the fourth side leaving a 2″ gap for turning. I made a mark about half an inch from the beginning and end of the seam to remind me to leave space to turn the pincushion right sides out.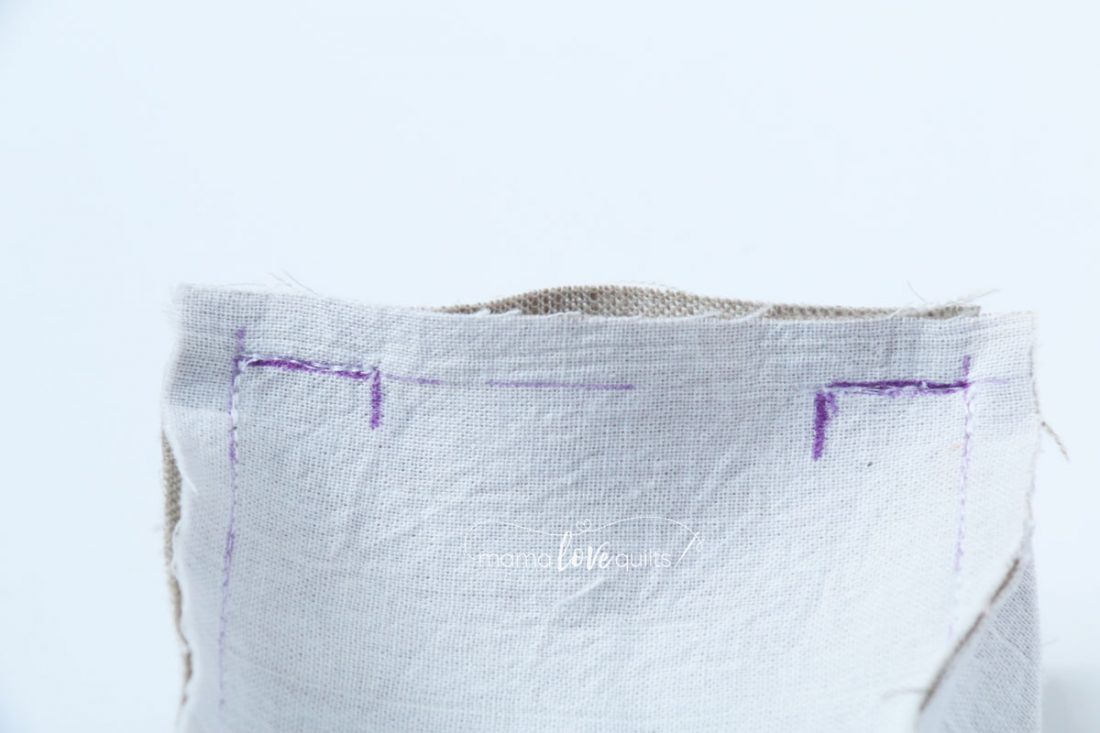 6. Turn  the pincushion right side and fill with the polyester fiber filling. Hand stitch the opening closed.
Enjoy your new pincushion!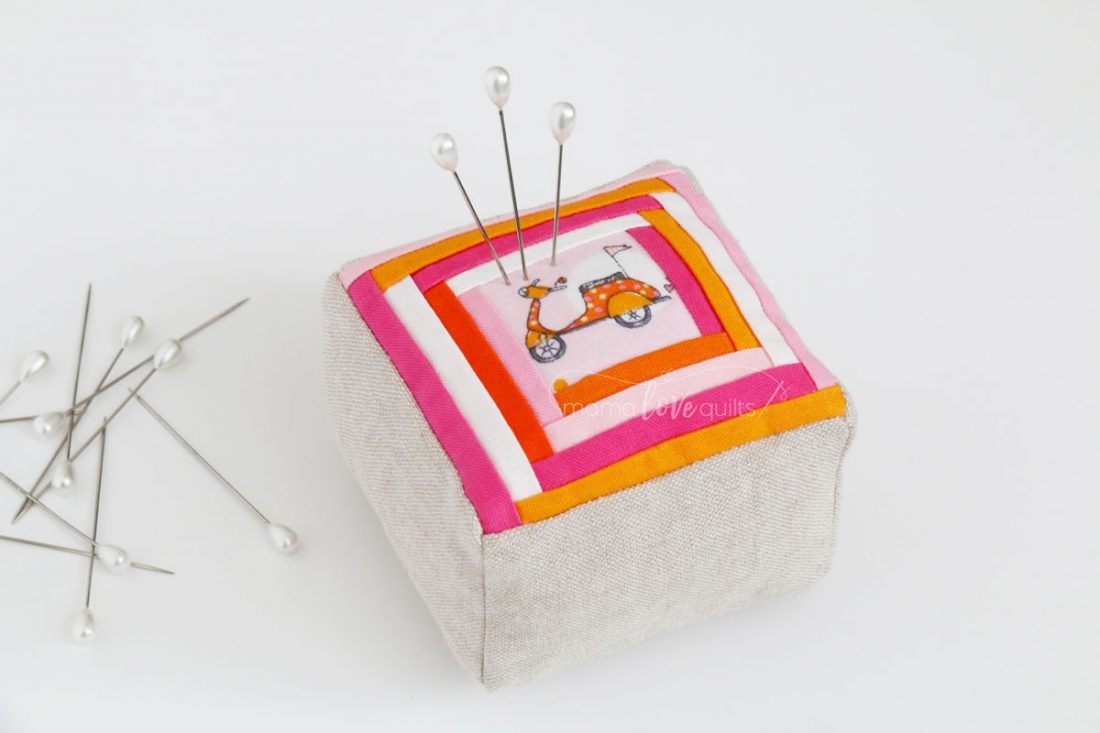 I hope you find the tutorial easy to follow and enjoy making a new cushion for your pins. If you make a pincushion using this tutorial, please be sure to tag me on Facebook, Twitter, Flickr, or Instagram (@mamalovequilts). I would love to see your version!
Let me know if you have any questions about the tutorial.